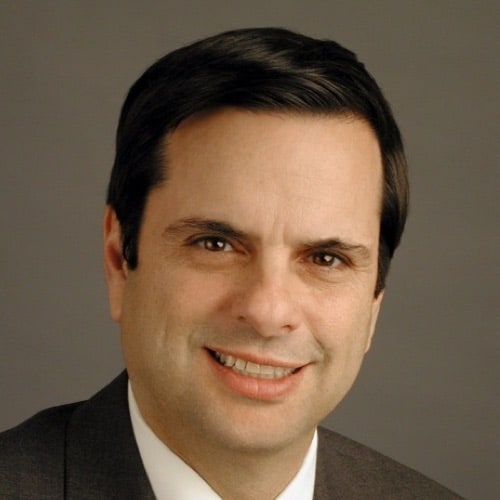 Phil Gordon
Former Mayor, City of Phoenix
Director, CSS Institute of Advanced Health
Phoenix, AZ
After serving as chief of staff to a former Phoenix Mayor in 1996, Mayor Phil Gordon's interest in Phoenix became his incentive to seek public office. Mayor Gordon entered the race for Phoenix City Council and was elected in 1997 and 2001. The former city councilman was elected mayor in the nonpartisan mayoral race in 2003, garnering 72 percent of the vote, and re-elected in 2007, with 77 percent.
During his tenure at Phoenix City Hall, Mayor Gordon focused heavily on revitalizing downtown Phoenix. He and other members of the Phoenix City Council put more than $1 billion into the city's core, investing in projects such as the revitalization of the Phoenix Convention Center, the construction of a new $350 million Sheraton hotel, and the creation of a downtown Arizona State University campus. Mayor Gordon also was a staunch backer of a controversial $1.1 billion multimodal transportation system, which was approved by 65 percent of Phoenix voters in March 2000.
Mayor Gordon previously worked in a variety of professions, including as a school teacher, lawyer, business owner, chairman of Landiscor Aerial Photography Company, as well serving on the Madison School Board. He attended the University of Arizona and graduated with a bachelor's degree in education.