MISSION
The mission of the Rose Center for Public Leadership is to encourage and support excellence in land use decision making by providing public officials with access to information, best practices, peer networks and other resources to foster creative, efficient, practical and sustainable land use policies.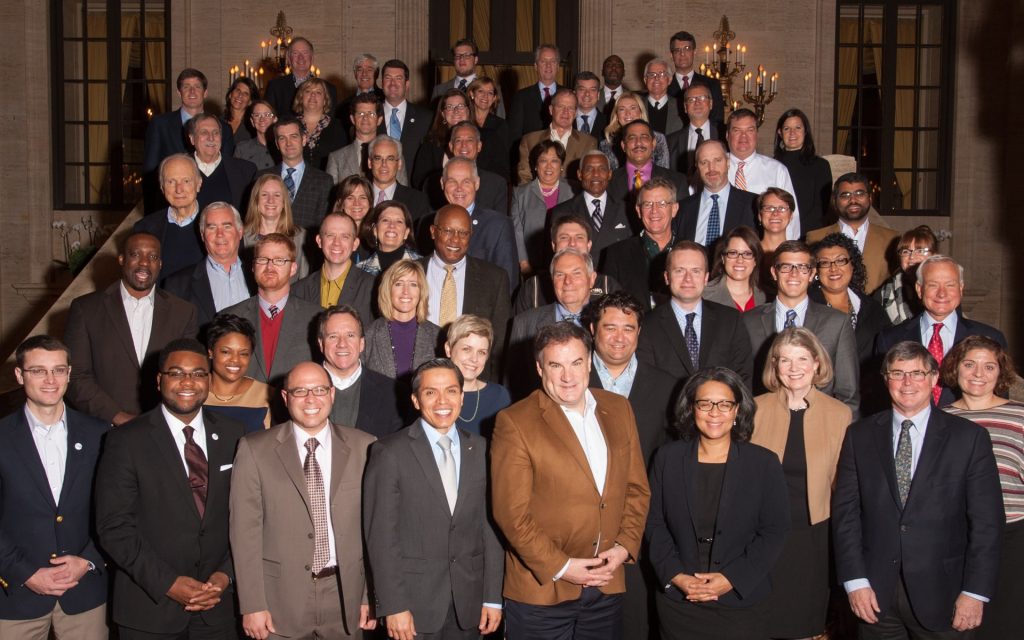 HISTORY
Founded at the Urban Land Institute (ULI) in 2008 by New York-based developer Daniel Rose, in 2014 the Rose family and ULI formed a strategic partnership with the National League of Cities (NLC) to bring its robust expertise in local government and leadership to bear on the Rose Center's programs. Today, NLC operates the Rose Center as part of its Center for City Solutions, with the ongoing programmatic, financial, and strategic support of both ULI and the Rose family. This partnership allows the Rose Center to build on its well-established track record of reaching new audiences, exploring new topics, and fostering better relationships and ideas in the practice of city building.
FELLOWSHIPS
The Rose Center operates two, year-long fellowship programs for large US cities that emphasize leadership, inter-disciplinary problem solving, public/private collaboration, and peer-to-peer learning—one focuses on land use, the other on economic development.
Both of these programs involve teams of public officials (selected by their respective mayors) whose cities receive technical assistance from Rose Center staff, ULI member volunteers and other subject matter experts on a topic of their choice; and professional development and leadership training from the Rose Center, NLC and ULI programming in a cohort environment.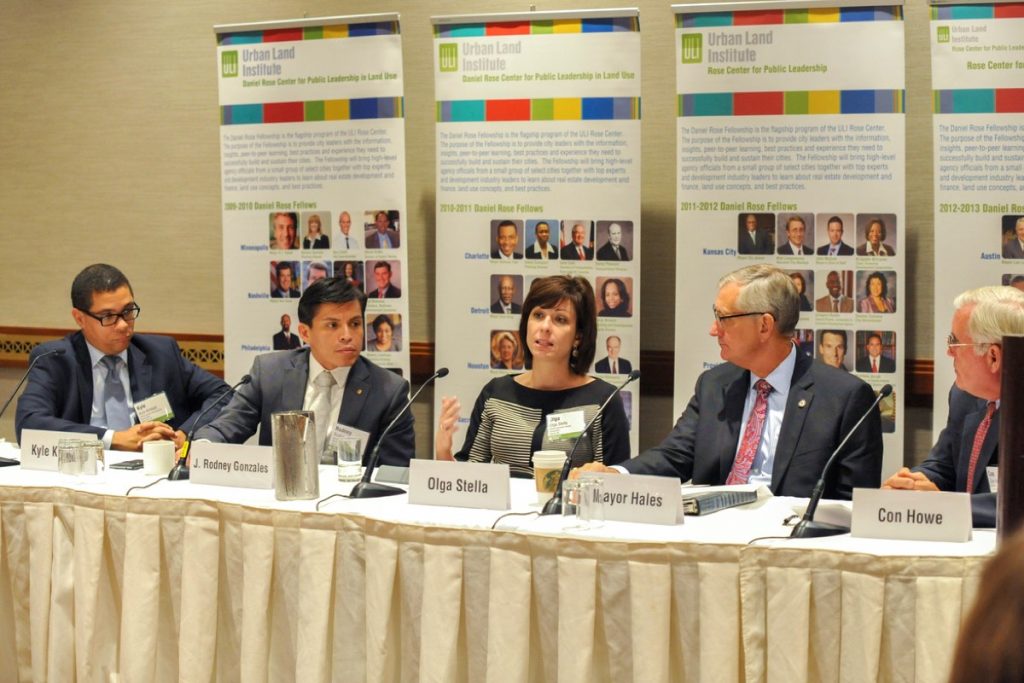 PEOPLE WE WORK WITH
The Rose Center works with public officials (elected, appointed and staff) who serve as fellows from cities participating in its fellowship programs, private-sector practitioners who serve as faculty advisors and guest experts, and has a professional staff based at NLC and an appointed advisory board.