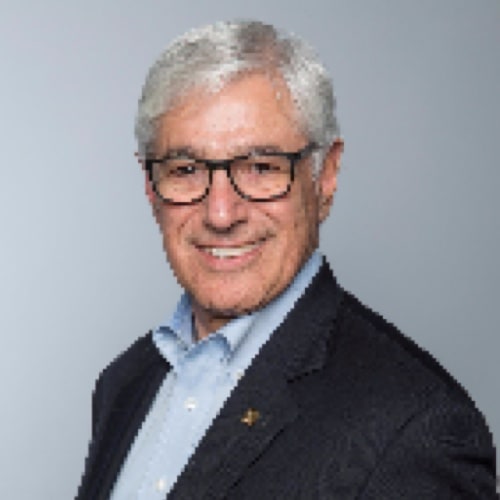 Rick Dishnica
President, The Dishnica Company, LLC
Point Richmond, CA
Rick Dishnica is president of The Dishnica Company, LLC. The Dishnica Company was formed in 1999 to pursue his individual investment goals, to develop infill housing, both for-sale and for-rent in the Bay Area, and to provide real estate consulting services.
Dishnica was an executive vice president and the chief operating officer of American Apartment Communities, a privately held REIT from 1994 through March 31, 1999, with responsibility for all apartment operations, development and rehabilitation. Since 1982, he was also an executive vice president of The Klingbeil Company, predecessor to American Apartment Communities, with operating responsibilities for the Western United States. During the period 1989-1993, he also served as the chief financial officer and chief operating officer of K/W Realty Group, a Klingbeil-affiliated company in the for-sale housing business.
From 1980 to 1982, Dishnica was a principal of Comstock Ventures Limited, a real estate venture capital company. From 1978 to 1980 he was vice president of Fox and Carskadon Financial Corporation where he was responsible for the solicitation, analysis, negotiation, and management of real estate development joint ventures.
From 1973 to 1978, he was an assistant vice president with Union Bank in San Francisco, California, with responsibility in the areas of commercial lending, real estate construction lending, and loan workouts. Prior to his employment with Union Bank, he served as an officer in the US Navy achieving the rank of Lieutenant with assignments in Vietnam and as the Officer-in-Charge of a minesweeper. Rick received his Masters in Business Administration from the University of Southern California in 1974 and his BS degree from Ohio State University in 1968.
Dishnica is an active member in the Urban Land Institute, currently serving on the national level as chair of the Multi-Family Blue Council and was chair of the San Francisco District Council. He served a six-year term as a member of the Board of Trustees of Children's Hospital Foundation Oakland, and was on the Board of Trustees of Bentley School for 13 years and served as its president for four years from 1993 to 1997. He also served for four years as a Commissioner on the Berkeley Landmarks Preservation Commission from 1999 through 2003.