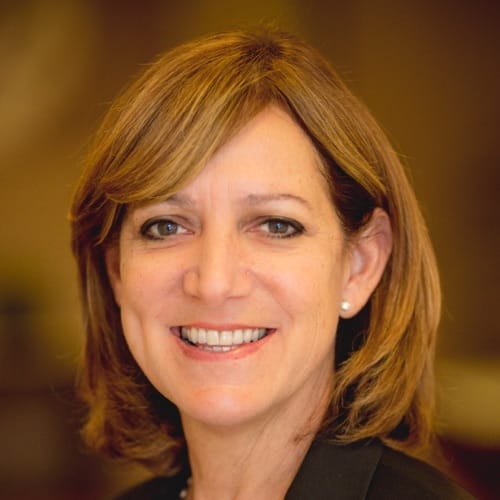 Ana Gelabert-Sanchez
Principal & Owner, Gelabert-Sanchez & Associates
Coral Gables, FL
Ana Gelabert-Sanchez, AICP is the principal and owner of Gelabert-Sanchez & Associates. She recently completed a Loeb Fellowship at Harvard University's Graduate School of Design and worked as a Design Critic in Urban Planning and Design at the Harvard Graduate School of Design in the fall of 2011.
Gelabert-Sanchez was planning director for the city of Miami from 1998 to 2010, where she led the Miami 21 rezoning initiative to make Miami a more sustainable, pedestrian-friendly and better-planned city. Miami is the first major U.S. city to adopt a form-based zoning citywide code. Miami 21 won numerous awards, including the American Planning Association National Planning Excellence Award for Best Practice in 2011.
Gelabert-Sanchez led several planning efforts, including the Museum Park master plan, the Coconut Grove master plan, the Virginia Key master plan, and the Parks and Public Spaces master plan. She also led the review and approval of more than 75,000 residential units, approximately 6,000 hotel rooms, over 8 million square feet of office space, and 7 million square feet of retail space, contributing to Miami's greatest growth period in history. Gelabert-Sanchez directed all urban planning programs, including coordinating, developing, and implementing Miami's Comprehensive Neighborhood Plan, directing a professional staff in the areas of general planning, land development, urban design, historic preservation, and community planning. She worked closely with the development community and with Miami's culturally diverse neighborhood groups, bridging their needs with high-quality projects that helped further the city's goal of creating a sustainable community with a better quality of life.
Before being appointed planning director, Gelabert-Sanchez held several positions as both a planner and an area administrator for the city's Upper Eastside and Downtown neighborhoods, dating to 1985. Before joining the city of Miami, she worked in the private sector in both architecture and land planning firms. She was also an adjunct design professor at the University of Miami and Florida International University.
Gelabert-Sanchez holds bachelor degrees in architecture and fine arts from the Rhode Island School of Design and a master's in landscape architecture from Harvard University. She was named Top Public Official of the year for 2010 by Governing magazine and received the CNU Groves Award on Leadership and Vision in 2011.