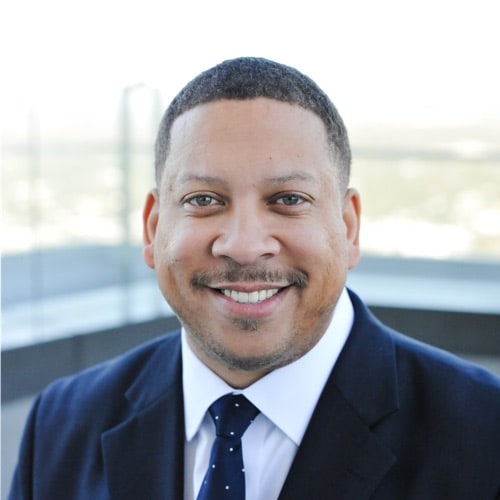 Presley Gillespie
President, Neighborhood Allies
Pittsburgh, PA
Presley L. Gillespie is the inaugural president of Neighborhood Allies, a community development intermediary that supports the people, organizations and partnerships committed to creating and maintaining thriving neighborhoods in Pittsburgh. He works collaboratively with the Board of Directors, the community, key funders and staff to launch this new entity.
Gillespie is a nationally recognized leader in the field of community/economic development and was most recently the founding executive director of the Youngstown Neighborhood Development Corporation (YNDC), the first city-wide community development corporation in Youngstown, Ohio. Presley came to the non-profit sector after a successful 18-year banking career focused on community development lending and community revitalization. Previously, he served as Vice President for KeyBank where he was responsible for community development/commercial real estate loans for affordable housing, economic development, and job creation.
While in Youngstown, he led YNDC for five years, from a start-up organization with a budget of $200,000 to a large, dynamic entity with a $3.1 million budget. Under Mr. Gillespie's direction, YNDC led one of the most comprehensive and successful neighborhood stabilization efforts in Youngstown's history; developed the two-acre YNDC Neighborhood Revitalization Campus including Iron Roots Urban Farm, HMHP Foundation Demonstration Kitchen, and Community Training Workshop; and launched a first-of-its-kind Community Loan Fund, a first mortgage product for low-to-moderate income home buyers.
Active in his community, Gillespie has served on the board of trustees for the Mahoning County Land Bank, YMCA of Youngstown, Mahoning Valley Sanitary District, and the Center for Community Progress. In 2011, Gillespie was named "CDC Staff Member of the Year" by the Ohio Community Development Corporation Association. He holds a B.A. in organizational communication and management from Youngstown State University.