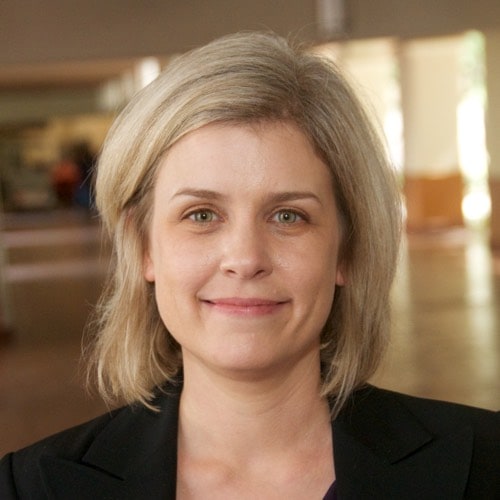 Nadine Fogarty
Vice President, Strategic Economics
Berkeley, CA
Nadine Fogarty is a vice president at Strategic Economics, an urban economics consulting and research firm based in Berkeley, California. Fogarty leads a wide range of projects, providing expertise in market analysis, development feasibility, and public sector financing strategies with a focus on transit-oriented development (TOD). She specializes in evaluating the implications of planning policies and public investments on development potential and creating strategies to support infill development and neighborhood revitalization.
Fogarty's work ranges from site-specific development strategies to corridor- and regional-level planning efforts. She has worked extensively to plan for and implement TOD across the US, including projects in the San Francisco Bay Area, Los Angeles, the Twin Cities, Houston, Detroit, Pittsburgh and Honolulu.
In addition to her consulting work, Fogarty is leading a multi-year research effort funded by the FTA to explore the impact of transit on property values, and the potential to capture this value to pay for transit-related infrastructure and other community benefits. Her publications include Capturing the Value of Transit and Rails to Real Estate: Development Patterns along Three Recently Constructed Rail Lines.
Nadine received a Master in City Planning and a Master of Science in Real Estate Development from the Massachusetts Institute of Technology. She earned her B.A. in Geography from the University of California at Berkeley.