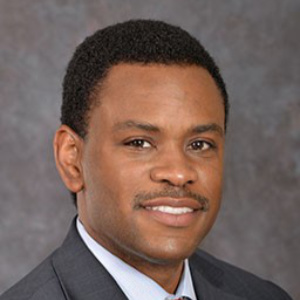 Malik Goodwin
President & Managing Member - Goodwin Management Group, LLC
Project Executive & COO - Ventra Group, LLC
Detroit, MI
Under Goodwin Management Group, LLC, Malik Goodwin provides urban planning consulting and owner's representative services to private real estate development interests, government and related agencies. Under VENTRA Group, LLC, Malik Goodwin is the project management executive and coordinates all advisory/ consulting work, pre-development (planning, design and engineering), development (entitlements, regulatory approvals, construction), and post-construction (leasing/ sales) work. Current notable projects include providing residential development advisory services for Olympia Development of Michigan related to the District Detroit project, and consulting the Eastern Market Corporation relative to developing a phased land acquisition strategy for a future market expansion area.
Previous to his involvement in both companies, Malik served as vice president of project management with the Detroit Economic Growth Corporation for over 12 years. While at DEGC, Goodwin directly led the planning, design and engineering, construction and interim operations activities associated with the numerous public sector real estate development projects that continue to support major public-private economic development initiatives in downtown Detroit and other commercial and industrial areas across the city. Among those were the Lower Woodward Improvement Project ($38 million), which called for the rehabilitation and beautification of public right of way and public spaces in downtown Detroit and the rehabilitation of over 90 downtown building facades. Goodwin also oversaw the funding and installation of over 1000 streetlights in downtown Detroit and led the building and public space renovations, and property management activities as part of the $19 million Paradise Valley Cultural and Entertainment District from 2006- 2013.
Goodwin also managed the acquisition and assembly of lands as part of the 185-acre I-94 Industrial Park Project ($20 million), consolidating hundreds of residential parcels to make available over 100 acres of property available for large industrial users. Goodwin also assisted with securing funding and provide oversight of infrastructure improvements made to the Shoppes at Gateway Marketplace site.