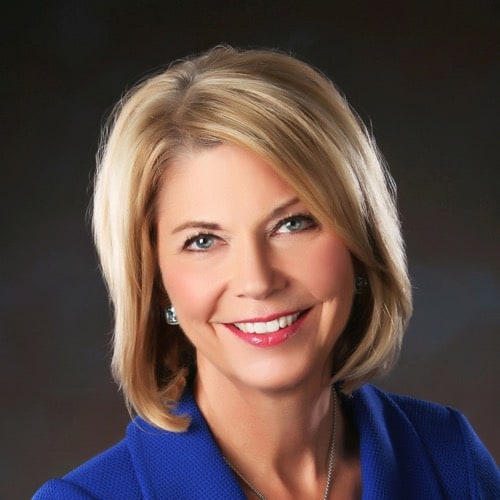 Jean Stothert
Jean Stothert is the 51st Mayor of Omaha, the first woman elected to this office. She brings a conservative approach to the Mayor's office and it's her goal to make Omaha a more vibrant community.
She prioritizes spending tax dollars wisely and carefully, helping families by reducing taxes and providing the services they expect from government: good streets, well-maintained parks, libraries, infrastructure and excellent police and fire departments. Her number one job as Mayor is to keep Omaha's citizens safe.
Stothert sees Omaha as a city with a lower tax burden that will allow businesses to thrive and its economy to grow. She wants prospective companies to know Omaha is a city that supports its business community and is on the verge of being one of the best cities in the country for new business and job creation.
She grew up in the St. Louis area, and worked as a critical care nurse and later as head nurse and Department Head of Cardiovascular Surgery at St. Louis University. Working in the inner city hospital taught her to stay focused on the job and organize her time. Stohert bring those experiences and skills to the Mayor's office.
Her family moved to Omaha in 1993 from Galveston, Texas when her husband accepted a new position at Creighton University. The first time Stohert visited Omaha she fell in love with the city and knew it was where she wanted to live and raise her family.
When her two children were old enough to go to school, Stothert became involved in their schools as a volunteer. Eventually, she was appointed and then elected to the Millard Board of Education and served 11 years, including three as President. In 2009, she was elected to the Omaha City Council, representing District 5 in southwest Omaha.