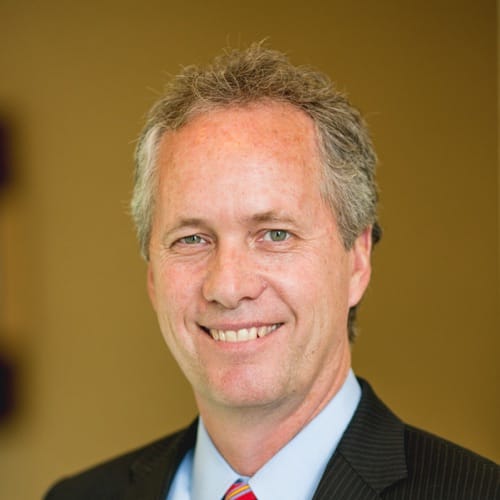 Greg Fischer
Mayor, Louisville Metro Government
Louisville, KY
Greg Fischer is in his second term as Louisville's 50th Mayor. His administration is focused on three main goals: becoming a city of lifelong learning, a healthier city and an even more compassionate city. Since he took office in 2011, the city has:
Added 63,000 jobs and 2,900 new businesses;
Seen unemployment drop by more than half, and household incomes and median wages rise. In 2015 alone, more than 10,000 Louisvillians lifted themselves out of poverty. More than 7,000 Louisville families joined the middle class.
Celebrated the opening of the Abraham Lincoln Bridge in downtown Louisville and the Lewis & Clark Bridge in east Louisville, the untangling of Spaghetti Junction, as well as the opening of the pedestrian and bicycle friendly Big Four Bridge.
Advanced education by creating the Cradle to Career learning initiative, signing a commitment to improve student performance with JCPS and achieving a record level of citizens earning college degrees.
Earned "International Model City of Compassion" recognition for four years in a row, in part by creating the Mayor's Give A Day Week of community service, which drew more than 180,000 volunteers and acts of compassion in April 2017.
Governing magazine named Mayor Fischer a "Public Official of the Year" in 2013. He is a trustee for the U.S. Conference of Mayors and chair of its Council on Metro Economies and the New American City. A Politico survey in 2016 named him as the most innovative mayor in America, and in June 2017, Politico named him among its 11 most interesting mayors. He is an entrepreneur who started several businesses, including SerVend International and Iceberg Ventures, a private investment firm. He also co-founded bCatalyst, the first business accelerator in Louisville.
Mayor Fischer graduated from Trinity High School and Vanderbilt University. He and his wife Alex have four children.