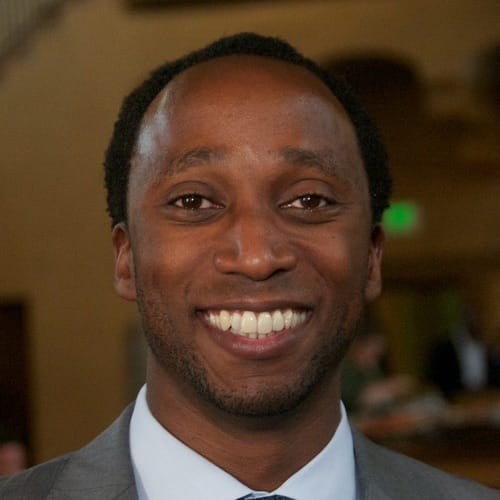 Calvin Gladney
President & CEO, Smart Growth America
Washington, D.C.
Calvin Gladney is President and CEO of Smart Growth America, the only national organization dedicated to researching, advocating for and leading coalitions to bring better development strategies to more communities nationwide.
Gladney has a wealth of practical, hands-on experience in helping residents and leaders of towns and cities across the country sustainably revitalize neighborhoods while ensuring that historically underserved communities aren't left behind along the way. Immediately prior to joining SGA, he spent more than 10 years at the helm of Mosaic Urban Partners, a firm he founded that delivered redevelopment strategies, addressed persistent blight, and catalyzed inclusive development in dozens of cities of all sizes around the country. 
During that time he also served as a Senior Visiting Fellow for Equity at the Urban Land Institute and an adjunct professor in the Real Estate Program at Georgetown University.
Gladney graduated cum laude from Harvard Law School, received his B.S. from Cornell University and is a LEED Accredited Professional. He is a member of Urban Land Institute's national Public/Private Partnership Council (Blue Flight) and a member of the Executive Committee and Regionalism Councils of ULI's Washington, D.C. District Council.