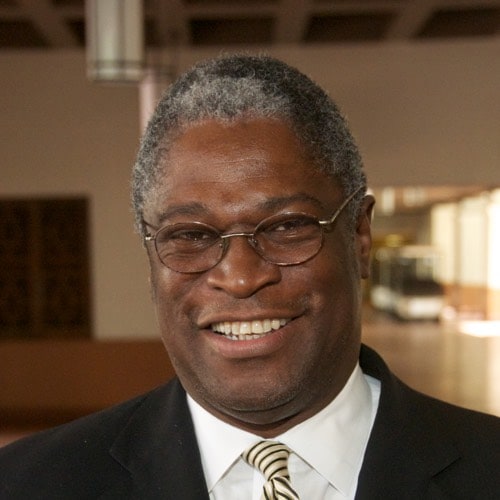 Sly James
Mayor, City of Kansas City, Missouri
Kansas City, MO
Sylvester "Sly" James, Jr. was elected mayor of Kansas City on March 22, 2011, and sworn in on May 1, 2011. Born and raised in Kansas City, James attended Bishop Hogan High School in Kansas City, graduating in 1969. He went on to serve as a military police officer for four years and received an honorable discharge in 1975. When his service ended, Mayor James returned home to Kansas City and graduated cum laude from Rockhurst College before earning his law degree, also cum laude, from the University of Minnesota in 1983.
Throughout his successful 26-year legal career, James has earned extensive professional accolades including being appointed to the Missouri Board of Law Examiners, leading the Kansas City Metropolitan Bar Association and the Kansas City Bar Foundation, and serving as vice president of the Public Interest Litigation Clinic and of the board of directors of Legal Aid of Western Missouri. In 2002 James started his own successful small business, The Sly James Firm, where he works with victims to seek justice and positive outcomes to disputes.
James is an extremely proud resident of the city he loves and has been active in many political, community, and civic activities. He has been married to Licia Clifton-James since 1981 and is the proud father of four children.