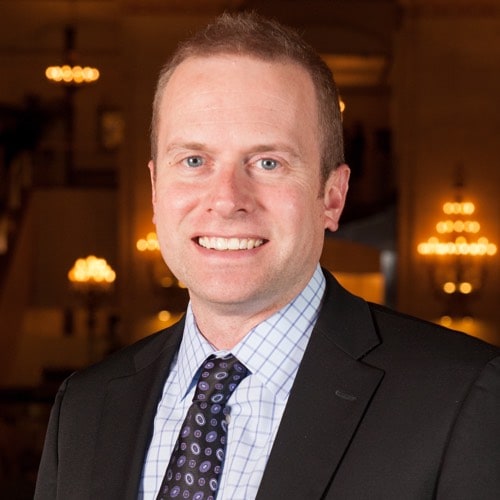 Michael Huber
President & CEO, Greater Indianapolis Chamber of Commerce
Indianapolis, IN
Michael Huber was named Indy Chamber President and CEO in August 2013. Prior to that, he was Senior Director of Commercial Enterprise at the Indianapolis Airport Authority. In that role, Huber oversaw the Authority's businesses and revenue generating units, including development of its land and facilities, air service development, parking and retail operations, and marketing.
Previous to his work at Indianapolis Airport Authority, Huber served as Deputy Mayor for Economic Development for Mayor Greg Ballard beginning in 2010. As Deputy Mayor, Huber managed projects including the sale of water and wastewater systems to Citizens Energy Group, which produced $450M in infrastructure capital, the lease of the City's metered parking system, the $156M CityWay project in partnership with Eli Lilly and Buckingham Companies, the redevelopment of Bush Stadium, and various other transactions. From January 2008 to March 2010, Huber served as the Director of Enterprise Development, where under the Mayor's direction he implemented enterprise-wide business transformation initiatives, including the Mayor's IndyStat performance reporting tool which improved City services and reduced costs across the enterprise.
Prior to joining Mayor Ballard's team in January 2008, Huber worked in Indiana Governor Mitch Daniels' administration for three years. He served as Deputy Commissioner of the Indiana Department of Administration, and was Deputy Director of the Office of Management and Budget Government Efficiency and Financial Planning Team. From 2008 to 2011, Huber was an Associate Faculty Member of the School of Public and Environmental Affairs at Indiana University-Purdue University-Indianapolis (IUPUI), where he taught a course in public and nonprofit sector performance management in the Spring Semester.
Prior to Huber's work in government, he worked in management consulting, with a focus on state and local government. He has an MBA from the Kelley School of Business at Indiana University-Bloomington and a BS in Social Policy from Northwestern University. He serves on the boards of the Arts Council of Indianapolis and Stopover Inc.