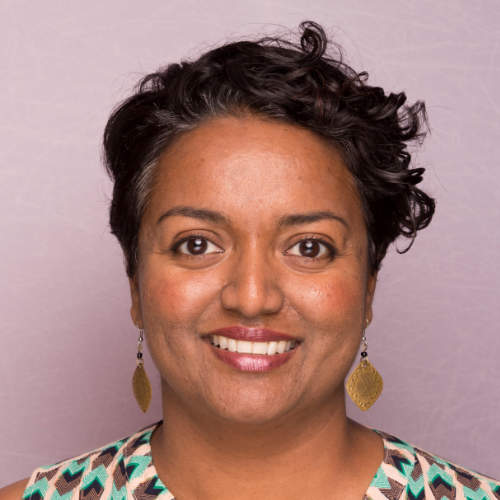 Shevanthi Daniel-Rabkin
Co-Director Democracy at Work Institute
Oakland, CA
A National organization dedicated to building the field of worker cooperative development. Shev is passionate about the intersection of sustainable business and economic development. Her work spans over two decades in community and labor organizing, and strategic capacity building with nonprofit and small businesses.
She previously served as Lead Manager of Worker Cooperative Initiative at Pinchot University – Center for Inclusive Entrepreneurship, and also helped develop a Cooperative Management Certificate program at Pinchot University. Shevanthi has managed and implemented large-scale labor organizing and worker justice campaigns with SEIU1199 NW, and programs centered on civil rights and social justice leadership, in rural and urban centers across the country, as well as solidarity work in South Africa, Nicaragua and Ethiopia.
She is a co-founder of the O'Dell Education Center, a leadership academy in Washington State. Shevanthi also serves as the President of Board at the Center for Women and Democracy.