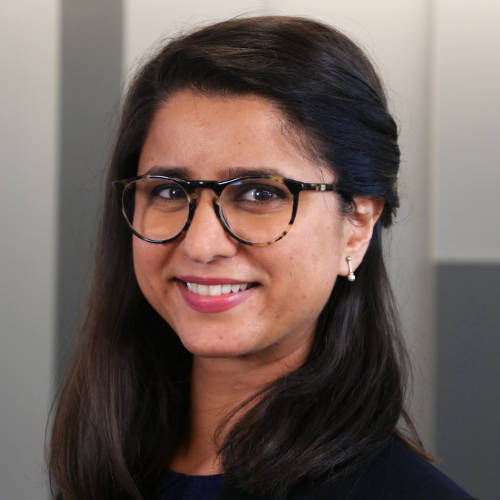 Shafaq Choudry
Chicago Program Director, Trust for Public Land
Chicago, IL
Shafaq Choudry is an urban planner focused on inclusive and resilient policies and planning that support the development of equitable, transit-oriented, and culturally vibrant cities. As the Chicago Program Director at the Trust for Public Land, Shafaq is responsible for developing programs and partnerships that support equitable development of new and existing neighborhood parks, riverfront development, and multi-modal trails primarily in racially segregated and underserved neighborhoods.
At the National League of Cities, Shafaq Choudry managed and led the organization's first Community Resilience technical assistance program by providing direct support to local officials, city staff, and community partners advancing local and regional resilience efforts. The program is shaped to support and elevate economic, environmental, and social resiliency policies and initiatives as cities prepare, adapt and respond to climate impacts on aging infrastructure and vulnerable communities.
Shafaq's collaborative approach to city planning derives from ten years of experience in the private, public, and non-for profit sectors. Her national and international experiences range from leading community engagement initiatives with low-income communities, creating active transportation plans and programs at the intersection of public health and the built environment, and implementing innovative local and regional comprehensive plans to support community and economic development.
Shafaq extends her global approach to planning expertise to post-earthquake disaster recovery and planning in Pakistan and developing best practice reports and tools on equitable transit-oriented development (eTOD) and public space revitalization in Latin America. Shafaq earned her Bachelors of Science in Architecture at the University of Illinois at Urbana Champaign and Masters in Urban and Regional Planning at the University of California Los Angeles.