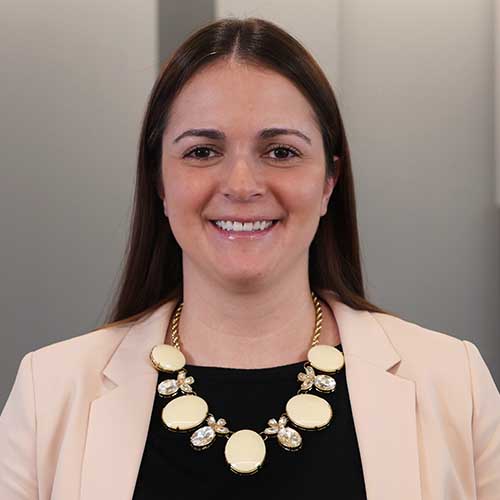 Emily Robbins
Former Principal Associate for Economic Development, National League of Cities
Program Manager, MetroBridge, Boston University Initiative on Cities
Washington, D.C.
Emily Robbins is the Program Manager for MetroBridge, a new program under the Initiative on Cities and the College of Arts & Sciences designed to bring real-world work into undergraduate and graduate classrooms. Within MetroBridge, municipalities serve as clients of classes at the University and students receive hands-on experience in solving real-world urban problems.
Prior to joining Boston University, Emily was the Principal Associate for Economic Development at the National League of Cities (NLC) in Washington, D.C. Emily's work at NLC helped city leaders create stronger and more equitable local economies through research and technical assistance. She managed a national peer network of local governments on best practices for supporting small business development and inclusive entrepreneurial ecosystems. Her NLC publications include policy briefs on supporting inclusive economic development, maker economies, food-based business incubators, local business development, and performance management.
Emily was also previously the Assistant Director of Partnerships for the George Washington University's Graduate School of Education, and a legislative aide for the Boston City Council. Emily earned a master's degree in public policy from the George Washington University in Washington, D.C., and a bachelor's degree in journalism from Northeastern University in Boston.