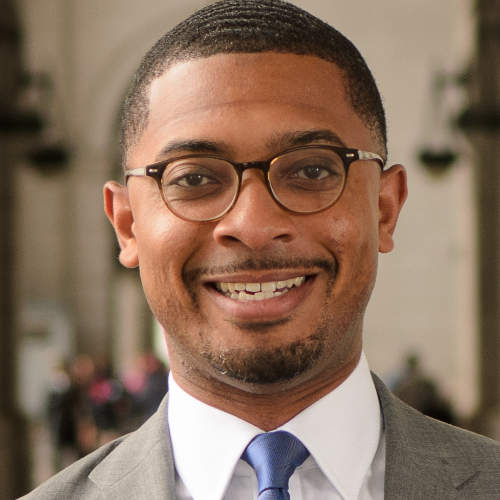 Christopher Coes
Director, LOCUS: Responsible Real Estate Developers and Investors, Smart Growth America
Washington, DC
Christopher Coes is the Vice President of Real Estate Policy and External Affairs at Smart Growth America. Under his leadership, he oversees Smart Growth America's real estate programs including LOCUS: Responsible Real Estate Developers and Investors and TOD Finance and Advisors, Inc., a for-profit subsidiary of Smart Growth America.
Christopher has led LOCUS and Smart Growth America's national and regional public policy and advocacy efforts on a range of issues including securing over $20 billion in transit-oriented development and local infrastructure financing in the recent federal transportation legislation, FAST Act. Under Christopher's leadership, LOCUS has grown to become a national leader known to be unafraid to tackle some of the toughest challenges facing the smart growth real estate industry today. In 2014, Christopher launched the Attainable Housing and Social Equity Initiative which has assisted local communities to develop place-based, market-driven strategies aimed at encouraging economic growth while ensuring accessibility and social equity in great walkable urban places.
Over the past three years, Christopher has advised cities on community revitalization and sustainable and equitable economic development, including serving as an advisor to USDOT's LadderSTEP Pilot Cities (Atlanta and Baton Rouge). In addition, he has facilitated numerous deal-making opportunities that have produced over $1 billion in new smart growth real estate deals.
Prior to joining LOCUS, Christopher served as a Consultant for Government Affairs and Campaigns at M+R Strategic Services. For three years, Christopher served as Transportation for America's Senior Campaign Advisor and Deputy Director. In addition to his work on transportation and real estate issues, Christopher brings over ten years of experience in government relations, advocacy and coalition building and program management. He currently serves as an active member of Urban Land Institute and serves as Treasurer and the Board of Directors Director of African American Real Estate Professional of DC.
Christopher received a BA/MA in Government and Politics from St. John's University, specializing in Public Administration.