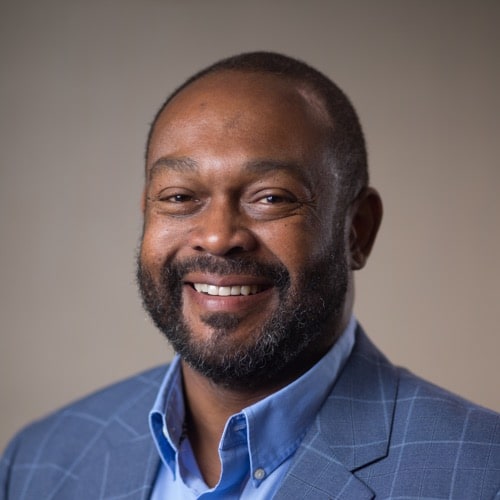 Scott Love
Economic Development Manager, Louisville Forward
Louisville, KY
Scott Love is currently an Economic Development Manager for Louisville Forward. He is responsible for business development, which encompasses attraction, expansion, retention strategies, workforce and Ombudsman solutions, while leveraging key partner relationships at the local and state levels.   Also in this role, he served as supervisor for the City's Business Clinic, which provided an array of business counseling services for start-ups and early stage businesses.
In addition, Mr. Love has over 18 years of results oriented experience in the banking industry, most recently as a Vice President (Commercial Lender) for BB&T Bank, where he was named the region's 2006 Sterling Performer of the year. Mr. Love is active in his community, having served on several boards and committees, as well being honored as a two time recipient of the YMCA's Black Achiever Award. Active in his church Scott serves as the Chairman of a 120 member Board of Deacons.
Mr. Love is a native of Milwaukee, Wisconsin, attended Florida A&M University, where he was an accounting major. He has lived in Louisville, Kentucky since 1997 and has one son, Sean.