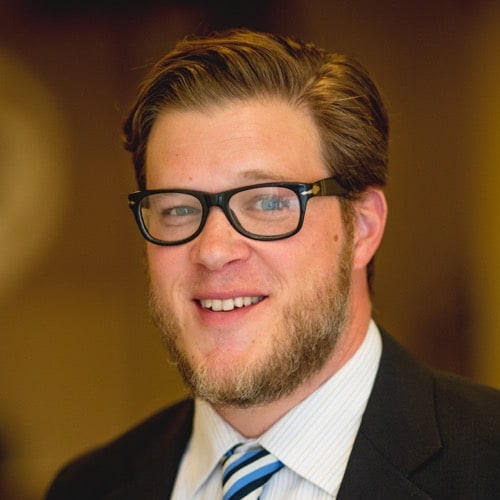 Patrick Piuma
Director, Urban Design Studio, University of Louisville
Louisville, KY
Patrick Piuma is an urban planner, designer and entrepreneur. As the Director of the Urban Design Studio at the University of Louisville, his main focus has been on community issues related to the built environment and sustainability to improve the quality of life for Louisvillians.
In 2010 Piuma received the local Acorn Award for Green Leadership for his work promoting sustainability in the community. During 2011 he participated in Leadership Louisville's Bingham Fellows program that focused Louisville's infrastructure needs for the next 50 years. This year he has been selected as one of Business First's Forty Under 40.
Through his previous work with the City Solutions Center and Center for Neighborhoods, he has been directly involved with neighborhood organizations, the public, and city staff to improve their neighborhoods and help foster a better understanding of the issues surrounding land use and community form.
With restaurateur and longtime friend Ramsi Kamar, Piuma is developing Raising Hope Farm, a USDA certified organic farm in eastern Louisville/Jefferson County where many of the initiatives and research Patrick has conducted on sustainability and urban agriculture are being put into practice.
Piuma graduated from the University of Louisville with a Master of Urban Planning degree in 2007. Prior to seeking a graduate degree, he worked as a graphic, web and multimedia designer for a local advertising agency.
Growing up in Levittown, Pennsylvania, Piuma has experienced significant land use and urban planning development from an early age. After living in Savannah, Georgia in 1992, he developed a love for observing the built environment while studying photography. This transitioned into a lifelong passion for traveling to other cities, observing and learning from them and bringing new ideas back to Louisville where he, his wife Christine and two daughters Audrey and Katharine call home.