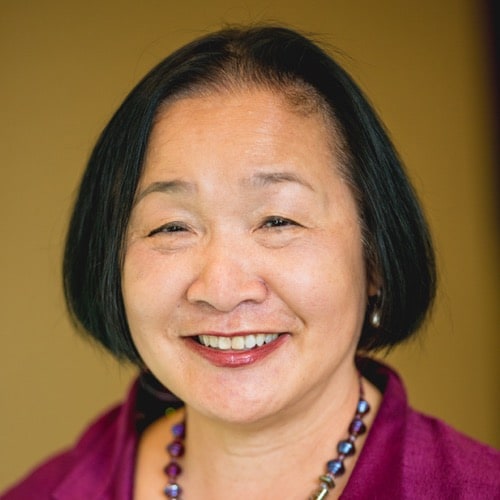 Jean Quan
Former Mayor, City of Oakland, CA
Oakland, CA
Jean Quan is the first woman and first Asian-American to be elected mayor of Oakland. A woman of many firsts, she was also the first Asian-American woman elected to the Oakland School Board and the Oakland City Council, and she helped found the Asian American Studies/ Ethnic Studies department at UC Berkeley. Her career has been based on broad grassroots campaigns, often defeating better financed opponents.
Oakland hosts the Bay Area's only international seaport, the fifth-busiest container port in the U.S. The city is home to 130 different nationalities, a nationally-recognized center of dining, arts and culture; the nation's fourth-most sustainable city; and has the eighth-highest percentage of women-owned businesses in the U.S.
Quan's priorities include promoting safe, healthy neighborhoods; growing the local economy and offering hope and opportunity to young people; ensuring effective, ethical, transparent government; improving the City's sustainability and green commitment; and partnering with educational institutions to mentor and develop youth.
Throughout her career, Quan has built strong partnerships. As an Oakland School Board member, she was appointed by the Clinton administration to the Title 1 Committee, representing large urban schools. She is chair-emeritus of the National School Boards Association's Council of Urban Boards of Education. As a National Kellogg Foundation Fellow, she traveled to cities throughout the U.S. and Latin America to learn how cities partnered with their school districts to improve education.
A 32-year Oakland resident, Quan's children graduated from Oakland Public Schools, and her husband is a prominent physician and healthcare reformer.