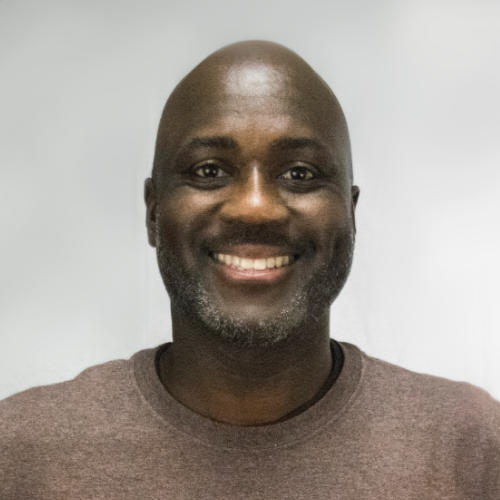 Omar Muhammad
Director Entrepreneurial Assistance and Development Center (EDAC), Morgan State University
Baltimore, MD
Omar is an "intrapreneur" for Morgan State University where he manages the Entrepreneurial Development & Assistance Center (EDAC). Through his tenure at EDAC, he helped Morgan State University become recognized as an entrepreneurial resource for students, staff, faculty, community based entrepreneurs and corporations participating in the federal government marketplace. He's helped many people explore the entrepreneurial journey. Since the age of 12, entrepreneurship has become a way of life for Mr. Muhammad. His parents were the catalyst for exposing him to entrepreneurship.
Prior to building EDAC, Mr. Muhammad worked with entrepreneurial organizations where he honed his entrepreneurial skills, developed a network of entrepreneurs and professionals and become a major player in the entrepreneurial ecosystem in the state of Maryland. Mr. Muhammad was appointed by the Governor of Maryland to the board of directors of the Technology Development Corporation of Maryland. He is an Entrepreneurial Talent Coach using Gallup's Builder Profile 10 (BP10). BP10 is Gallup's newest talents-based assessment. In 30 minutes, the BP10 identifies the entrepreneurial talents of students and adults. He has received several awards from the United States Small Business Administration and community organizations. Omar is an active entrepreneur, writes a biweekly column on entrepreneurship for the Baltimore Business Journal, a monthly column for the Baltimore Times and hosts a series of weekly podcasts.
Mr. Muhammad has curated entrepreneurship topics on National Public Radio for the last 20 years. He also mentors startups (including his 29 year old daughter) and existing businesses. Mr. Muhammad is an active entrepreneur operating with partners in several ventures. He is a founding Emerald for Wakaya Perfection, company founded by the creator (David Gilmore) of Fiji Water. Mr. Muhammad has traveled to several entrepreneurial conferences within the United States and internationally (Dubai, Johannesburg, South Africa, and Tokyo, Japan) sharing the entrepreneurial impact that the EDAC is having on its respective communities.
Mr. Muhammad has a Masters in Technology Entrepreneurship from the University of Maryland and Bachelors of Science degree in Accounting from Morgan State University. Mr. Muhammad is happily married and is the proud father of four daughters and two granddaughters who are entrepreneurial minded too. His mantra for life is "improve and progress."