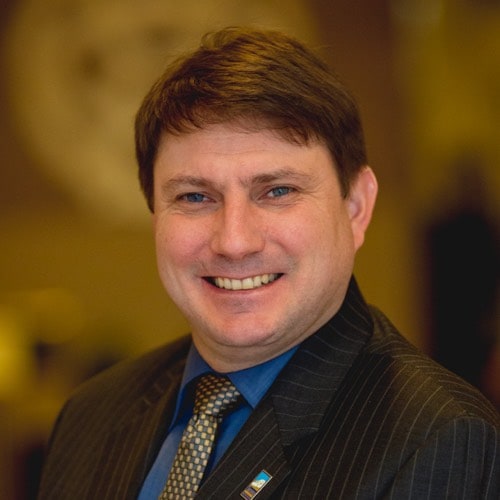 Mike Slevin
Assistant Director - Department of Public Works, City of Tacoma, WA
Tacoma, WA
As Assistant Director of Public Works/Environmental Services, Mike Slevin manages and operates three Public Works utilities for the City of Tacoma, Washington. The Wastewater, Surface Water, and Solid Waste utilities employ over 500 personnel with a biennial operating budget in excess of $240 million and total fund assets of $700 million. Slevin's experience with Tacoma has provided him with a solid knowledge base in finance, budgets, personnel management, cost control, contract negotiations, infrastructure development, and urban redevelopment.
His education includes a Bachelor of Science Degree in Civil Engineering from Washington State University, and a Masters of Business Administration from the University of Washington. Slevin is a Licensed Professional Civil Engineer in Washington State, a member of Tau Beta Pi engineering honor society, and was recently named as a Public Works Leadership Fellow by the American Public Works Association.
Slevin recently retired from the Washington Army National Guard after 28 years of active and reserve service where he served as an Airborne Sapper qualified Explosive Ordnance Disposal Engineer officer.
He completed three overseas combat tours, and was awarded two Bronze Star Medals for my deployments to Iraq and Afghanistan. Military experience has shaped his communication, leadership, and problem solving skills.
Slevin has built his career over the past 18 years with the City of Tacoma. It is his passion and goal to help redevelop and prepare Tacoma for the next century while protecting and restoring the community's abundant natural resources such as the Puget Sound, by instituting sound financially responsible sustainable development and infrastructure.