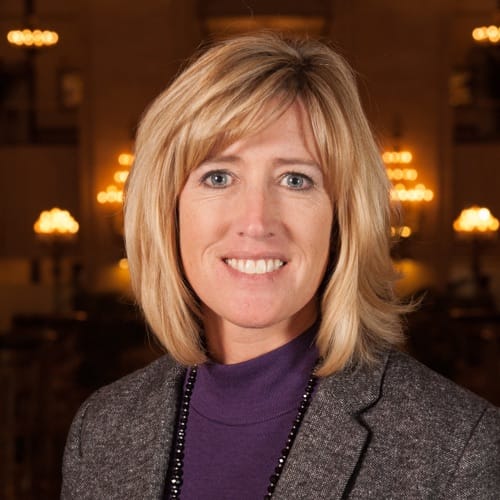 Barbara Sporlein
Deputy Commissioner, Minnesota Housing Finance Agency
Former Planning Division Director, City of Minneapolis
Saint Paul, MN
Barbara Sporlein joined the Minnesota Housing Finance Agency as deputy commissioner in November 2011. The agency helps preserve and develop high-quality affordable housing throughout the state. Her primary responsibilities include talent management, agency-wide planning, credit risk management, and interagency collaboration.
From 2004-2011, Sporlein was director of planning for the City of Minneapolis. The Planning Division of the Minneapolis Department of Planning and Economic Development is responsible for the City's long range planning, transportation planning, development consultation and formal review, heritage preservation planning and administration, environmental review, arts and culture coordination, airport planning, and zoning administration and enforcement.
Prior to this position, Sporlein was the deputy director of the St. Paul Public Housing Agency and a city planner for the City of St. Paul. She has a Master of Planning Degree, B.S. in Geography and a Certificate of Advanced Studies in Public Administration.
Sporlein served as an inaugural Daniel Rose Fellow in the program's 2009-2010 class, appointed by Minneapolis Mayor R.T. Rybak.