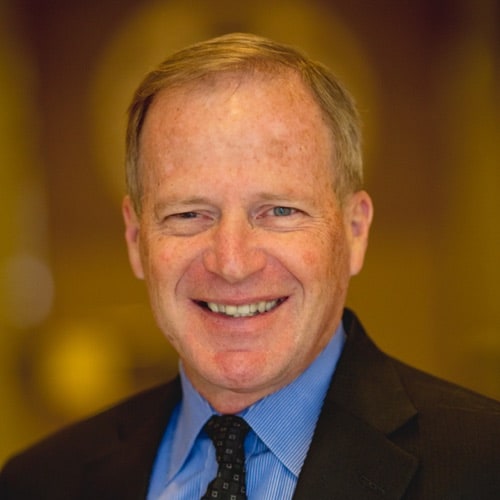 M.D. (Mike) Higbee
Vice President, Thomas P. Miller & Associates
Indianapolis, IN
Mike focuses on development and redevelopment, implementation, and public-private partnerships (P3), and has helped create plans and developments that benefit cities in the United States and abroad, often incorporating tourism as a component of design.
Prior to joining TPMA, Mike Higbee was the President of Development Concepts, Inc. a development planning and real estate consulting firm he founded in 1991. He also served as the Director of Metropolitan Development for the City of Indianapolis from 1985 to 1991, where he oversaw the City's economic development and affordable housing initiatives. Some of the premiere projects he facilitated for the City were the Circle Centre Mall development, the Lower Canal Improvement Project, Pan Am Plaza and negotiations for the United Airlines Maintenance Facility at the Indianapolis International Airport.
Mike has been a repeat Faculty Member for the Rose Center for Public Leadership, and is often invited to participate or chair panels in cities across the country, such as the Urban Land Institute Advisory Services' "Strategies for Reusing a National Historic Landmark" panel in Buffalo, New York and the Equitable Economic Development panel in Sacramento, California.