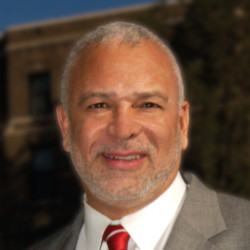 Michael P. Kelly
Chief Operating Officer and Executive Vice President, Brooklyn Navy Yard Development Corporation
Brooklyn, NY
Michael oversees the leasing, operations, property management, and IT departments at the Yard, including its maintenance, energy infrastructure, and utilities management efforts.
For over 30 years Michael has managed large public housing authorities across the country and most recently served as the General Manager of the New York City Housing Authority. Prior to NYCHA, he was Director of the DC Department of Housing and Community Development. He also served as the Executive Director of the Philadelphia Housing Authority and New Orleans Housing Authority. Kelly began his career in the public housing arena as an architect for the San Francisco Housing Authority in 1983. He left San Francisco to serve at the US Department of Housing and Urban Development (HUD) as a Troubled Agency Recovery Specialist.
Michael is a licensed Architect and Certified Planner and has taught urban planning at several universities including Tulane, Howard and Georgetown. He holds a Master's in Architecture from UC Berkeley, a Master's in Education from San Francisco State, and an undergraduate degree in Architecture and Urban Planning from Princeton.