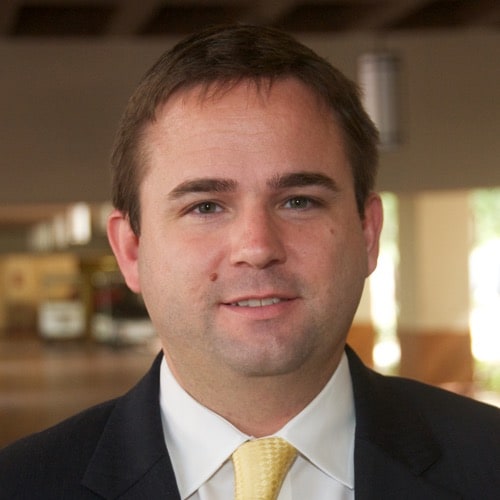 Matthew Jerzyk
Deputy City Solicitor, City of Providence, Rhode Island
Providence, RI
Matthew Jerzyk is the director of government relations and senior counsel to the Mayor of Providence, Angel Taveras. Prior to entering city government, Jerzyk was an attorney with a practice in medical malpractice and civil rights at DeLuca and Weizenbaum, Ltd. in Providence. In addition, he was a lobbyist for the Rhode Island Association for Justice. In 2008 Jerzyk received his Juris Doctorate from Roger Williams University School of Law. His law review article "Gentrification's Third Way" was published in the 2009 edition of the Harvard Law and Policy Review.
Jerzyk previously created the award-winning RIFuture.org political blog in 2005 before selling it in 2008. He has appeared in the Wall Street Journal, Phoenix, USA Today, Providence Business News, Providence Journal, and NPR's All Things Considered.
After receiving his B.A. from Brown University in 1999, Jerzyk served as a criminal justice consultant and advised the Governor's Commission on Race, Police and Community Relations, as well as briefed the Department of Justice and co-wrote legislation creating a civilian review board in Providence. Subsequently, Jerzyk became the founding executive director of Rhode Island Jobs with Justice, a labor and community coalition with more than 40 organizational members. In that position, Jerzyk developed strategic initiatives to benefit working families including a reform of government tax stabilization policies to include affordable housing, worker protections, local hiring and increased use of minority and women contractors.
He also worked as a communications and government relations organizer for the Service Employees International Union, where he crafted legislation and developed public relations strategies to win collective bargaining rights for home-based child care providers. Throughout this time, Jerzyk also used his community and union organizing skills in the political area.
In 2002 he was the campaign manager for Providence City Councilman Miguel Luna, and in 2004 ran the successful campaign for State Representative Grace Diaz, the first Dominican-American woman elected to state office in U.S. history. In 2010 Jerzyk served as a senior advisor to the Taveras mayoral campaign.