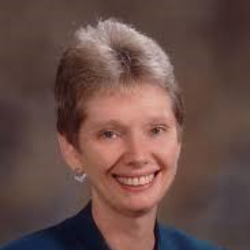 Marty Jones
Real Estate Developer/ Economic Development Strategist
Winchester, MA
Marty Jones is an urban real estate developer and economic development strategist. She most recently served as the president and CEO of MassDevelopment, Massachusetts' quasi-public economic development
authority with assets of $500 million and 175 employees in six offices throughout the state.
The Authority closed $20 billion in transactions supporting over 1,600 projects during her tenure from May 2011 to July 2017. Through tax-exempt bonds, balance sheet lending and guarantees, and direct real estate acquisition and development, MassDevelopment's investments created more than 80,000 jobs, built/ renovated 12,000 housing units, and assisted private and non-profit entities employing over 650,000 people. In 2014, the Authority launched the Transformative Development Initiative, a comprehensive cross-sector strategy to leverage public and private investments and catalyze revitalization in 10 competitively selected districts in the state's older industrial cities.
Prior to MassDevelopment, Jones was president of Boston building, development, and property management company Corcoran Jennison, where she managed staff and project teams for new developments. Her work focused on urban revitalization projects including mixed-income communities, affordable housing, hotel, and commercial development. She also directed asset management for the company's multifamily portfolios, chaired a joint venture between Corcoran Jennison and Beacon Communities developing HOPE VI communities, and directed all aspects of the Westminster Company, a North/ South Carolina affiliate.
Jones got her start at the U.S. Department of Housing and Urban Development in both the Washington and Boston offices. She is an active member of the Urban Land Institute, serving as a Governing Trustee, a member of the Americas Executive Committee, and the National Advisory Board of the Terwilliger Center for Housing. She also currently serves as the Vice Chair of the Boston Municipal Research Bureau. Jones graduated from Brown University with a BA in Urban Studies.