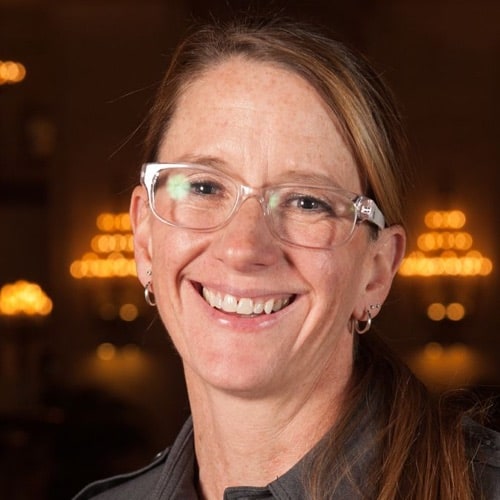 Leah Treat
Director, Bureau of Transportation, City of Portland
Portland, OR
Leah Treat is a seasoned public agency manager who has managed multi-billion dollar portfolios, cut bureaucratic red tape and pioneered innovative financing projects. She was appointed Director of the Portland Bureau of Transportation in July 2013 by City Commissioner Steve Novick after a nation-wide search. The Bureau has more than 750 employees, a combined operating and capital budget of roughly $500 million and manages more than $8 billion in public assets.
Treat came to Portland from Chicago where she was appointed by Mayor Rahm Emanuel to serve as Managing Deputy Commissioner of the Chicago Department of Transportation. In Chicago, Treat helped the City secure a $99 million TIFIA loan to expand the Chicago Riverwalk, a cornerstone of the city's downtown revitalization efforts. She also helped install the City's first protected bikeway network and launch its bike share program that began with 300 stations and 3,000 bikes.
Prior to moving to Chicago, Treat worked for the Government of the District of Columbia for over 12 years. In her last role, as Deputy Director for the Department of Transportation (DDOT), she helped secure the City's first federal GARVEE bond for it's largest-ever construction project: the $500 million 11th Street Bridges Project. The federal bonds saved local taxpayers millions of dollars and facilitated two replacement bridges.
Ensuring safety for everyone who uses the transportation system is the highest priority for Treat. She is also an outspoken advocate for improved health outcomes through changes in transportation.
Treat grew up in New Mexico and completed her higher education at the University of New Mexico. She has a Bachelor of Arts in Political Science and Professional Writing and graduated Phi Beta Kappa, Magna Cum Laude. She also earned a Master of Public Administration from the University, with Phi Alpha Alpha honors.