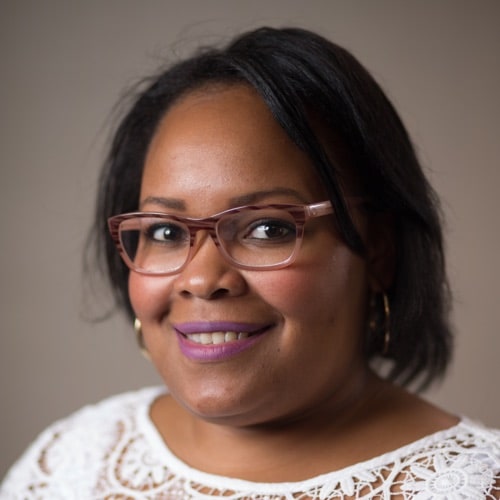 Kristina Williams
Executive Director, Charles Village Community Benefits District (CVCBD)
Former Economic Development Officer, Baltimore Development Corporation
Retail and Main Streets Coordinator, Baltimore Development Corporation - City of Baltimore, MD
Baltimore, MD
Kristina E. Williams is a Community Economic Development professional whose work focuses on strategic equity initiatives. Kristina has worked with communities throughout the City on efforts from commercial revitalization, equitable economic development, and community development. She has served the City in many capacities, from neighborhood to national, representing the City at conferences, workshops, and fellowships, highlighting Baltimore's assets as a great place to live, work, and play.
As the Executive Director of the Charles Village Community Benefits District (CVCBD), Kristina uses similar platforms and best practice strategies to support the programs at CVCBD that promote the district as a safe and clean community. By elevating the vibrant community assets and promoting the opportunities, Charles Village is on it's way to becoming one of Baltimore City's most desired communities.
Kristina currently serves on the board of the Neighborhood Design Center (NDC) and the MD Center on Economic Policy (MDCEP). NDC's mission is to provide quality design services to communities that are marginally disadvantaged by bringing all stakeholders together to support the community's vision for a better quality of life. MDCEP's mission is to advance public policy that creates broad prosperity for all Marylanders and removes barriers to access of wealth.