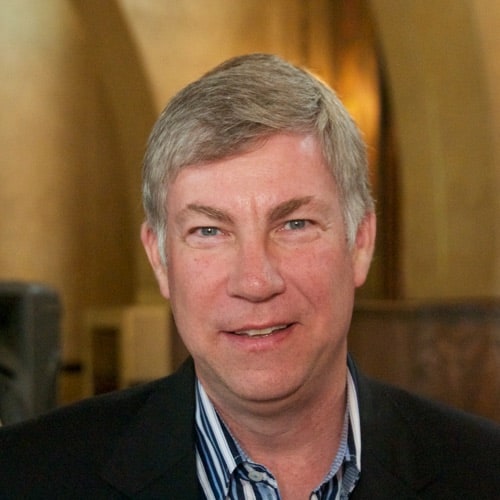 Jim Schumacher
Former Assistant City Manager, City of Charlotte
Principal & Owner, Schumacher Urban Projects, PLLC
Charlotte, NC
Jim Schumacher is Principal and Owner of Schumacher Urban Projects, where his goal is to provide project management and Owner's Representation services for private and public projects that build and transform the urban environment. His current project is a new baseball stadium in downtown Charlotte for the AAA Charlotte Knights. The stadium is a public/private project, where the City of Charlotte and Mecklenburg County are providing the site and a portion of construction funding, and also includes a restaurant, hotel and office building.
Schumacher was Assistant City Manager in Charlotte 2007–2011, where he led initiatives related to managing Charlotte's growth. He supported the City Council Transportation and Planning Committee, assisting with the development of policies and initiatives in transportation and land use planning and regulation. Before being appointed Assistant City Manager, Schumacher was the City Engineer/Director of Engineering in Charlotte 1998–2007. As City Engineer, Schumacher directed all department functions, which include the design of public buildings and infrastructure, construction management, real estate acquisition and sale, land development permitting, drainage and water quality programs, and building and landscape maintenance.
Schumacher led the City's team on several building and infrastructure projects including: design and construction of the Time Warner Cable Arena, design and construction of the NASCAR Hall of Fame; construction of a tunnel through the City's convention center for the passage of light rail trains, and completion of dozens of infrastructure enhancements along the light rail transit corridor. Other City of Charlotte projects and initiatives led by Schumacher include: reconstruction of street and bridge infrastructure around the perimeter of The Metropolitan, a tear down and complete redevelopment of the City's first mall; design and construction of a vintage trolley project; and establishing the first stormwater utility in the state, where property owners pay a monthly fee to fund design, construction and maintenance of drainage and water quality infrastructure.
Schumacher holds a bachelor degree in Civil Engineering from West Virginia University and is a licensed Professional Engineer in North Carolina. He is Past President of the National Association of Flood and Stormwater Management Agencies.