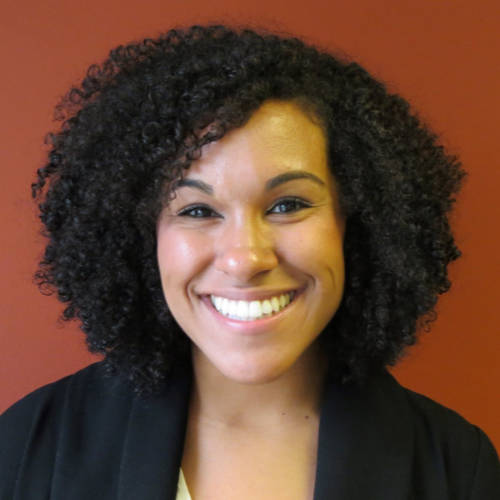 Jahmese Myres
Campaign Director, East Bay Alliance for a Sustainable Economy
Oakland, CA
Jahmese Myres lives and works in Oakland, CA. As a Campaign Director at the East Bay Alliance for a Sustainable Economy (EBASE), she leads coalitions of community organizations, labor unions, and faith communities to win policies that create good jobs for local residents and healthy neighborhoods for low-income people of color.
Jahmese also serves on the Oakland Planning Commission, working to ensure that new development contributes to a thriving community and embraces the racial and economic diversity of Oakland and the Bay Area.
She holds a Bachelors of Science in Economics from Saint Mary's College of California and a Masters in Urban and Regional Planning from University of California, Irvine.