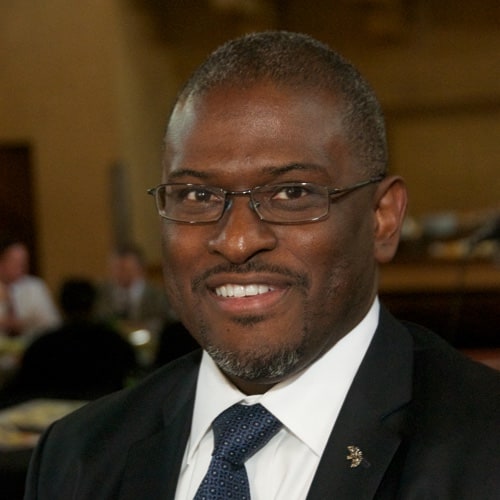 Gregory Hunter
Former Director, Office of Neighborhood Investment, City of Oakland, California
Director, Brokerage Services, Cushman & Wakefield
Oakland, CA
Gregory Hunter's geographic focus for Cushman and Wakefield is Oakland and the East Bay. Gregory has gained substantial real estate experience by working across sectors, undertaking industrial, retail, and office projects to add to his extensive background with development and redevelopment projects. Utilizing his knowledge of the development process and the Oakland market specifically, he assists investors/owners to identify, evaluate and acquire sites throughout the East Bay.
Gregory is building an impressive portfolio of investor/owner clients with a keen interest in placing capital in growth markets. Gregory is also developing expertise in governmental and not-for-profit sector leasing, using his experience from negotiating leases on behalf of the City of Oakland and recruiting employers to Oakland's underserved commercial corridors.
Prior to joining Cushman & Wakefield, Gregory was the Manager of the City Administrator's Office of Neighborhood Investment for the City of Oakland. His management portfolio included the Successor Redevelopment Agency and Real Estate Services. During his 16 year tenure with the City he has served in various management capacities including Deputy Director of the former Community and Economic Development Agency. Gregory has represented the City in the negotiation of multiple business assistance and real estate development transactions, as well as property acquisitions.
A lifelong student and thought leader, Gregory has continued his professional development throughout his career, being named a 2011-12 Urban Land Institute – Daniel Rose Fellow, completing certificate programs such as the National Forum for Black Public Administrators' Executive Leadership Institute and coursework with the National Development Council and the International Economic Development Council. Gregory earned a Bachelor of Science in Geography and Urban Planning from Southwest Texas State University. He was selected as a National Urban Fellow in 1995 and completed his graduate studies at Baruch College/City University of New York, earning a Master of Public Administration.