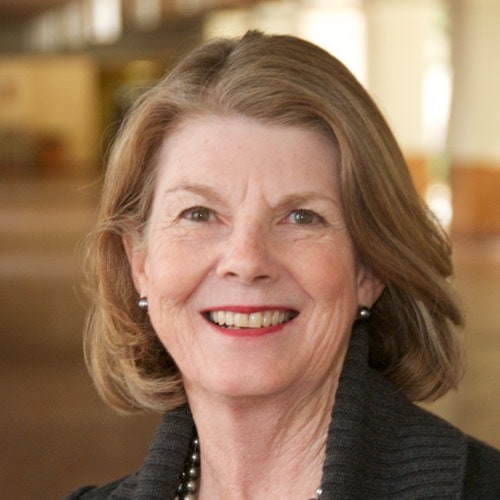 Glenda Hood
Former Mayor of Orlando
Founding Partner - triSect, LLC
Orlando, FL
The Honorable Glenda E. Hood is a Founding Partner of triSect, LLC, a strategy consulting firm focused on civic innovation serving the business, government and independent sectors. Hood served as Florida Secretary of State from 2003-2005 and Mayor of Orlando from 1992-2003. Before being elected Orlando's first woman mayor, she served as a City Council member for 12 years and was president of her own public relations firm.
As mayor, Hood was a strong advocate of growth management strategies and smart growth principles to build safe, livable neighborhoods, revitalized downtowns and strong local economies. Under her leadership, the City's land area grew by 50 percent; older and historic in-town neighborhoods were revitalized; compatible new mixed-use infill was constructed; the city's largest parks initiative build new parks and refurbished existing ones; unprecedented partnerships in education were established; transportation alternatives were championed; Orlando became a high-tech center and competitive world marketplace; and the arts became a civic priority.
She spearheaded the reuse plan for the Orlando Naval Training Center, the most ambitious economic development project in the City's history which has been recognized across the country as one of the finest examples of reuse of former government properties and a model for incorporating all elements of smart growth; and she has been a key advisor on domestic security and disaster preparedness for the State of Florida and federal Department of Homeland Security.
As Secretary of State, Hood was responsible for the Department's Divisions of Administrative Services, Corporations, Cultural Affairs, Elections, Historical Resources, and Library and Information Services.
Hood has served as president of the National League of Cities, Florida League of Cities, and chair of the Florida Chamber of Commerce. She is a Fellow of the National Academy of Public Administration, an active participant with the Urban Land Institute's Advisory Services panels and ULI's Daniel Rose Center for Land Use and Leadership; and long standing Board member and Past Board Chair of Partners for Livable Communities. She serves on the corporate boards of SantaFe HealthCare, Baskerville-Donovan Inc. and Urban Trust Bank as well as Florida's Blood Centers and Florida Trust for Historic Preservation.