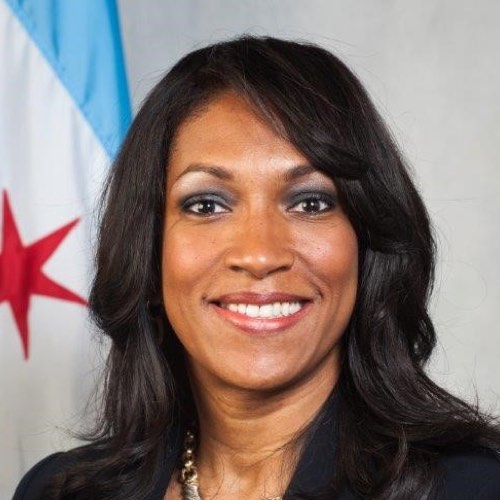 Felicia Davis
Executive Director - Chicago Public Building Commission, Chicago, IL
Chicago, IL
Felicia Davis serves as the Executive Director of the Public Building Commission (PBC). Appointed by Mayor Rahm Emanuel in May 2015, Davis' appointment was approved by the PBC's Board of Commissioners on June 9, 2015.
In her role as Executive Director of the PBC, Davis oversees construction and renovation projects for the City of Chicago and its sister agencies, including the Chicago Park District, Chicago Public Library, Chicago Public Schools and City Colleges of Chicago, in addition to the Water Reclamation District of Greater Chicago. As a public developer, the PBC plans, designs and builds schools, parks, libraries and municipal buildings that help to make the communities of Chicago and Cook County better and safer places to live.
Davis joined Mayor Emanuel's administration in 2011 as First Deputy Chief of Staff and lead public safety policy advisor, leading the City's Public Safety portfolio and the development of the public safety agenda and policies that reduce violence in Chicago neighborhoods. In this role, Davis was instrumental in the preparation and implementation of the historic NATO Summit in 2012, steering weekly working groups for City departments and agencies crucial to the overall operation and execution of the event. After the successful summit, Davis was named Executive Director of the newly created Office of Public Engagement, where she collaborated with community and civic organizations to engage citizens for the betterment of their communities and the City at large.
Prior to joining Mayor Emanuel's Administration, Davis was the Vice President of Administration and Operations at Kendall College. Davis previously served the Chicago Police Department, with distinction, for 10 years. Davis is a Chicago native and life-long resident of the City's South Side, where she resides with her family.