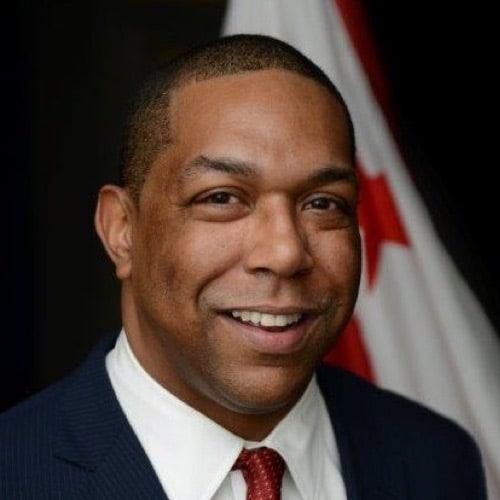 Eric Shaw
Director - Office of Planning, District of Columbia
Washington, D.C.
Eric D. Shaw was appointed by Mayor Muriel Bowser to serve as director of the DC Office of Planning January 2015. As director, he manages a staff of 75, who are responsible for neighborhood and systems planning, urban design strategies, data and mapping, historic preservation and development review. Shaw also represents the mayor on a number of federal and regional planning bodies. He is a strong proponent of equitable development, innovative community engagement and community led implementation of plans.
Before joining the Bowser administration, Eric was the director of Community and Economic Development for Salt Lake City, where he was the lead city official on placed based and development policy. He managed a number of high-profile projects including a new citywide engagement program, the restructuring of the small business loan program, and updates to nine city plans including the City's general plan.
He was a leader in planning efforts in post Katrina Louisiana as the director of Community Planning for the Louisiana Recovery Authority and Vice President of Programs and Policy for Foundation for Louisiana. As director of Community Planning, Shaw provided direct technical assistance to local leaders and managed the $10 million Comprehensive Resilience Pilot Program. At Foundation for Louisiana, he edited the nationally recognized Citizens' Guide to Land Use, and Citizens' Guide to Urban Design that trained residents on the principles of land use and urban design.
Eric has also worked in the public, nonprofit, and philanthropic sectors in Silicon Valley and Miami. He earned a Bachelor's of Arts in international development and policy studies from the University of California, Los Angeles, and a master's degree in urban planning from the Harvard University Graduate School of Design.