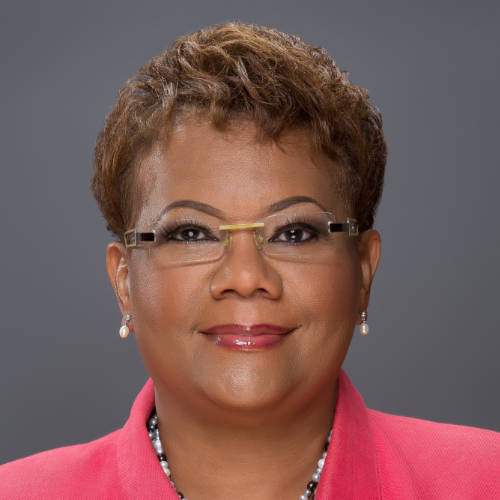 Della Clark
President and CEO – The Enterprise Center
Philadelphia, PA
Since 1992, Ms. Clark has brought this vision to fruition as President of The Enterprise Center (TEC) – an organization at the forefront of its region's entrepreneurial ecosystem, guided by the mission to cultivate and invest in minority entrepreneurs to inspire working together for economic growth in communities. The Enterprise Center accomplishes this by accelerating the capacity of minority business enterprises to compete in any marketplace through business education, access to capital, management support, and connections.
Motivated by her belief that businesses success is a team sport, Ms. Clark epitomizes the core values of collaboration and economic growth that drive the outcomes of TEC as operator of a MBDA Business Center of Pennsylvania (MBC-PA), a DOT Small Business Transportation Resource Center, and a U.S. Small Business Administration ScaleUp America Initiative. Under Ms. Clark's leadership, businesses have been made to count through more than $ 602 million in contracts, $100 million in financing, and 2,713 jobs created through MBC-PA. Minority- and women-owned businesses have secured more than $4 million in loans to start, grow, and succeed through The Enterprise Center Capital Corporation. And, more than $5.5 million was raised to construct the Dorrance H. Hamilton Center for Culinary Enterprises, a 13,000+ square-foot LEED-silver certified food business incubator and hub of community health and nutrition resources in West Philadelphia since 2012.
One of Ms. Clark's notable accomplishments was raising the $2.5 million necessary to renovate TEC's building in West Philadelphia, which bears historical significance as the former home of "American Bandstand" and currently houses 34 full-time staff that operates and hosts entrepreneurial programs for minority and disadvantaged enterprises at pivotal stages of development. Clark currently serves as a Board member for the University City District and Bridge of Hope CDC, and serves as a Trustee of the Restaurant School at Walnut Hill College. She is also a proud Eisenhower Fellow.