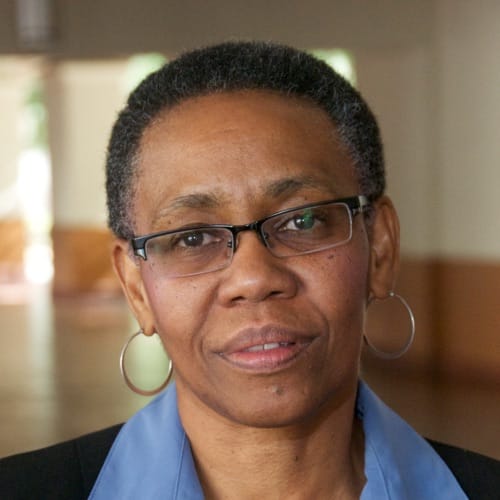 Debra Campbell
Director, Charlotte-Mecklenburg Planning Department
East Charlotte, NC
As Planning Director for the joint City-County Planning Department, Debra Campbell is responsible for planning services for the City of Charlotte and works closely with the Charlotte-Mecklenburg Planning Commission. The Department oversees rezoning, historic district designation, subdivision administration, annexation and capital needs assessment processes. The Department also provides staff support for long-range transportation planning (MUMPO), zoning administration and interpretation.
Campbell joined the City-County Planning Department in 1988 as a Senior Planner and held several positions, including Interim Director, Assistant Planning Director, and Planning Division Manager before being named Planning Director in 2004. She began her full-time public service career with the Tennessee State Planning Office and was a housing consultant with the Enterprise Foundation/Chattanooga Neighborhood Enterprise before moving to Charlotte.
She received her master's degree in Public Administration and her bachelor's degree in Urban Planning from Middle Tennessee State University.
Campbell is a member of the American Planning Association, the Urban Land Institute, and the National Forum for Black Public Administrators. She serves on the board of directors of Charlotte Center City Partners, Center for Real Estate at the University of North Carolina – Charlotte, Charlotte Mecklenburg Community Foundation for the Carolina's, Catawba Lands Conservancy, and the Metropolitan YMCA of Greater Charlotte. She is a graduate of Leadership Charlotte.
She is a resident of East Charlotte.