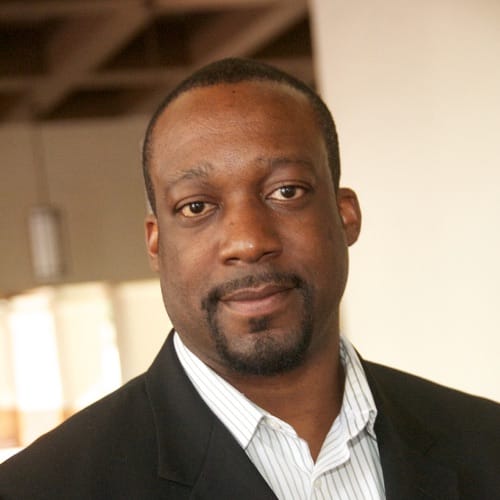 Andre Brumfield
Director of Planning & Urban Design, Gensler
Chicago, IL
Andre Brumfield is the Regional Director of Planning & Urban Design at Gensler Chicago. With more than 17 years of professional experience, Brumfield has focused on neighborhood revitalization, urban redevelopment, and long-range, city-wide master planning efforts through the fields of urban design, master planning architecture. His work emphasizes the rebuilding of distressed neighborhoods, urban nodes and commercial centers.
Brumfield has addressed urban design and planning issues in a variety of projects including downtown mixed-use projects, community redevelopment, large-scale, high-density urban infill projects, brownfield redevelopment and regional master planning efforts. Examples of his work include the Park Boulevard Revitalization Plan and Lakeside Master Plan in Chicago, IL; the 30th Street Corridor/AO Smith Master Plan in Milwaukee, WI; and his involvement in the Detroit Works Project.
He is currently working with the Chicago Housing Authority to assist in their ambitious project to assess and craft a new long-range plan for a mixed-income development on the city's public housing sites. Brumfield continually seeks opportunities to revitalize the country's most distressed and economically challenged neighborhoods and communities.
Brumfield received a Bachelor of Science in Architecture from the University of Wisconsin-Milwaukee and a Master's Degree in Urban Planning from the University of Washington.