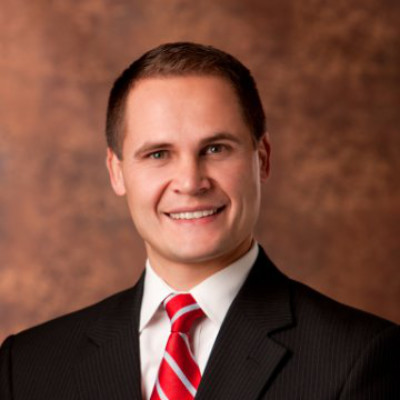 Cameron Arial
Director of Community Development Department, City of Meridian, ID
Meridian, ID
Cameron Arial currently leads the Community Development Department for the City of Meridian Idaho, one of the country's fastest growing cities. He oversees all economic development, planning & zoning, land development & entitlement, and building plan review & inspection services. In just nine months Arial has taken building, electrical, and mechanical plan review and inspection services in-house. This included hiring 25+ employees, equipping them with vehicles and tools, implementing a significant plan review software, managing a tenant improvement to City Hall to house the new staff, and stand-up the entire enterprise. Arial enjoys economic development and has two small businesses of his own, has co-founded a non-profit, and is partner to various other ventures.
Previously, Mr. Arial served as the Chief Development Officer for Athlos Academies. There he led site selection, entitlement, design, and construction teams in the development of eight charter schools in multiple states. He also led the renovation of the Old Macy's building in Downtown Boise that became Athlos' corporate headquarters.
Prior to Athlos, Arial led all municipal finance efforts for Zions Bank in Idaho, Montana, Wyoming, Oregon, and Washington. One of his most renowned financings was assisting the City of Twin Falls with the necessary utility improvements to bring the Chobani Yogurt Plant, the world's largest to Twin Falls. He has served over 90 intermountain west municipalities with their public finance needs.
Mr. Arial was appointed by Governor C.L. "Butch" Otter to serve on the State Treasurer's Investment Advisory Board. He also served on the Associated Taxpayers of Idaho Board of Directors, Idaho Council of Governments Board of Directors, and Idaho Technology Council. He also enjoyed teaching a graduate public finance course at Boise State University.
Mr. Arial graduated from Utah State University with a Law and Constitutional Studies degree. He earned a Master of Public Administration degree and a certificate in Community and Regional Planning from Boise State University. He is currently working on a Ph.D. in Public Policy and Administration at BSU focused on public finance. He is a registered Municipal Securities Principle and holds Series 50 and Series 52 licenses.
Mr. Arial also speaks fluent Japanese, enjoys running, skiing, and helping his children with their own businesses. He and his wife Jamie have five children and reside in Meridian, Idaho.