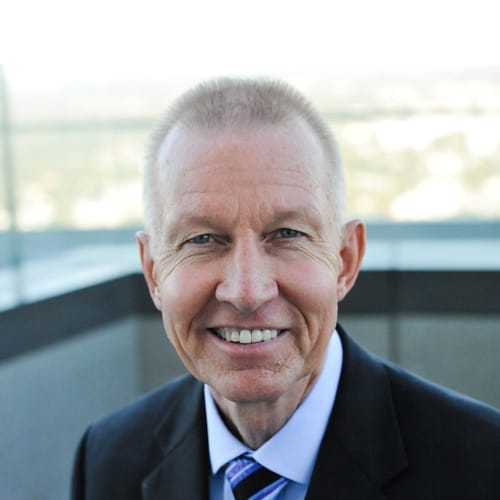 Bob Stubbe
Director, Public Works Department, City of Omaha
Omaha, NE
Bob Stubbe is Public Works Director for the City of Omaha and has been in that capacity since October 2005. His responsibility consists of providing transportation and environmental services for the Omaha metro area. In addition to those responsibilities the department has undertaken numerous capital improvement projects related to the combined sewer overflow program and roadway improvement projects.
Prior to becoming Public Works Director, Stubbe had over 29 years of service with the Metropolitan Utilities District providing gas and water service to the Omaha metro area. During his career with the District he held numerous engineering and management positions. During his last six years of service he was a Vice President with responsibility for the Engineering and Construction Divisions.
A native of South Dakota, he graduated from South Dakota State University with a Bachelor of Science Degree in Civil Engineering, followed by earning a Master of Science Degree in Structural Engineering from the University of Nebraska. He is a registered Professional Engineer in Nebraska.
Stubbe also serves on the Papillion City Council and is currently in the middle of his second term. Prior to this commitment he served on the Papillion Planning Commission for four years.