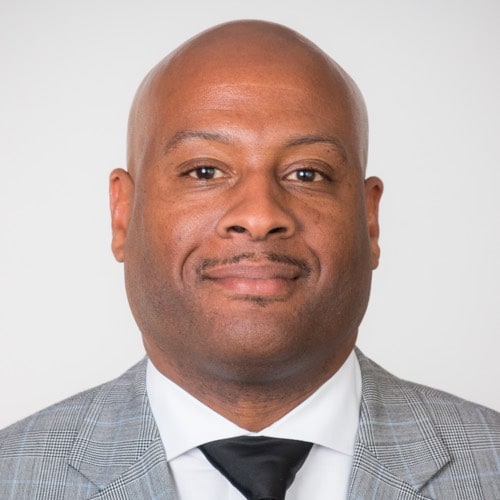 Baye Muhammad
Commissioner - Department of Neighborhood and Business Development, City of Rochester, NY
Rochester, NY
In April 2015 Bayé Muhammad was appointed as the Commissioner of Neighborhood and Business Development by Mayor Lovely Warren in the City of Rochester, NY. Bayé is responsible for overseeing a $23 million budget which includes Community Development Block Grant funding from HUD. The Department of Neighborhood and Business Development includes Buildings and Zoning, Neighborhood Preservation and Business and Housing Development.
As the former Commissioner of Parks in Syracuse, NY, Bayé managed a full time staff of 150 and 400 summer hires with an annual budget of $10.5 million. Bayé refocused investments in aging infrastructure, chronically ignored neighborhoods, engaged SUNY Environmental, Science & Forestry and Syracuse University in the planning process and created and improvement fund that attracted private dollars for capital upgrades.
As the Upstate Director of Majority Information Services for the New York State Senate Democratic Conference, Bayé managed Senate Offices in Buffalo, Rochester and Syracuse, New York that directly served constituents in 27 counties. Majority Information Services was responsible for setting the Upstate Democratic Conference legislative agenda and also securing funding for local municipalities and nonprofits.
Bayé has served on many boards including the Metro Board of the YMCA, Concerned Citizens Action Program and currently serves on the College Council of Oswego State University. Bayé frequently volunteers with incarcerated youth and provides them tools to prevent recidivism. In 2009 Bayé was awarded the Civil Leadership Award by the Alliance Network of Syracuse. Bayé and the City of Rochester were 2016 Daniel Rose Fellows. Bayé is a graduate of the University of the District of Columbia with a degree in Political Science.