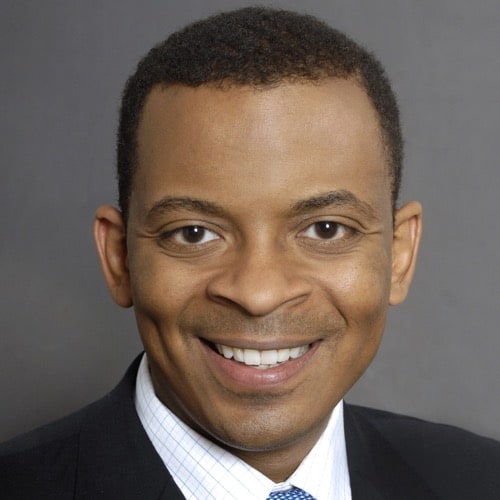 Anthony Foxx
Former Mayor, City of Charlotte, NC
Charlotte, NC
Anthony Foxx, a Democrat, is a former mayor of the City of Charlotte. He began his political career in 2005 with his election to City Council as an at-large representative, and served two terms before being elected mayor in 2009. As a Council member he chaired the Transportation Committee and was a member of the Economic Development and Planning Committee. He was Council's Representative to the Charlotte Mecklenburg Development Corporation and the Metropolitan Planning Organization.
Foxx received his law degree from New York University School of Law as a Root-Tilden Scholar, the university's prestigious public service scholarship, and his bachelor's degree in History from Davidson College. He is a member of the Mecklenburg County Bar and a graduate of its Leadership Institute.
Foxx has been a member the Mecklenburg County Education Budget Advisory Committee since 2002. He has served on the boards of the Mecklenburg County Bar Foundation, Community School of the Arts, Trust for Public Land (Carolinas Region), Focus on Future Leaders, and YMCA Camp Thunderbird. He has been recognized as one of the Charlotte Business Journal's "40 under 40" and is a recipient of the North Carolina Bar Association's Citizen Lawyer Award.
Prior to joining DesignLine Corporation as deputy general counsel, he was an attorney at Hunton & Williams law firm. He also served as a law clerk for the United States Sixth Circuit Court of Appeals, a trial attorney for the Civil Rights Division of the United States Department of Justice, and a staff counsel to the United States House of Representatives Committee on the Judiciary.
Foxx and his wife, Samara, have two children.