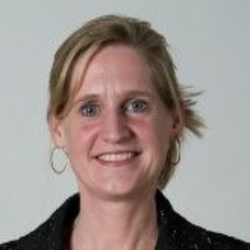 Anne Gatling-Haynes
Director, Transformative Development MassDevelopment
Boston, MA
As Director of Transformative Development for MassDevelopment, Anne leads a new planning and finance- integrated redevelopment initiative to spur accelerated economic development in the Gateway Cities of Massachusetts. Previously, as CEO of the Economic Development Corporation of New Haven, she oversaw planning, business development and innovation economy incubation efforts for the public-private partnership between the City and Yale University. In New York City, Anne worked for the Deputy Mayor for Economic Development for the Bloomberg Administration advising on priority capital projects such as the World Trade Center redevelopment, Penn Station planning, and the design and implementation of a large workforce housing redevelopment of Hunters Point South in Queen.
Prior to the public sector, she practiced for 15 years as an architect at Cesar Pelli & Associates and IM Pei & Partners. During her professional practice, she co-founded CitySeed, a New Haven based farmers market management and policy non-profit, and was a founding member of MakeHaven makerspace.
Anne holds architecture degrees from the University of Virginia and Yale, and received an MBA as a 2013 MIT Sloan Fellow in Innovation and Global Leadership completing a thesis exploring the potential for networking smaller city innovation economies titled "Connective Development: Recognizing the Networked City in Forming Progressive Urban Development Strategies".