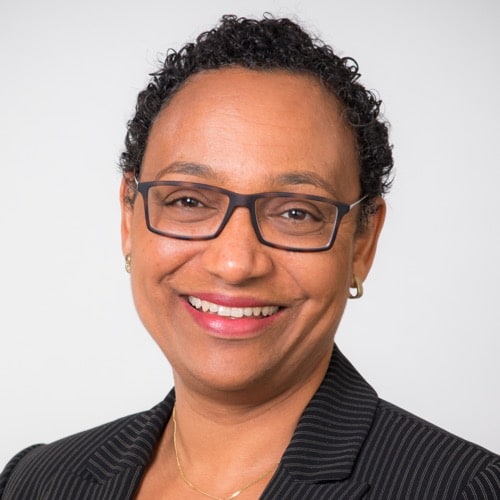 Anne DaSilva Tella
Associate Administrative Analyst - Department of Neighborhood & Business Development, Project Development Division, City of Rochester
Rochester, NY
Anne DaSilva Tella is an urban planner for the City of Rochester and has held a number of related titles since joining in July 2005.
She received her Master of Urban Planning degree from the University at Buffalo in May 2005. Before immigrating to the United States from England in 2000, DaSilva Tella received her bachelor's degree in Land Administration and a post graduate diploma in Housing Management, and used both degrees to good work with a west London local authority. DaSilva Tella has continued her commitment to community revitalization through her work in the JOSANA neighborhood of Rochester where she oversaw the creation of a neighborhood master plan in 2011 and has since worked with the residents, stakeholders, and developers to realize many of the implementation strategies.
Not unrelated to her master's thesis on brownfields in New York State, DaSilva Tella had become proficient in the Department of Housing and Urban Development environmental review process for federally funded projects in Rochester. She has also managed a broad range of development projects, including site selection, financing and the construction of affordable single family houses, the adaptive reuse of formerly vacant commercial downtown buildings into mixed use, and the careful selection of purchasers/developers for valuable City-owned land to be sold, developed and returned to the City's tax roll.
When she is not being an urban planning however, she is still planning and implementing fun and progress in the lives of her husband and two sons, delivering Meals on Wheels, and is receiving training in mediation and dispute resolution.