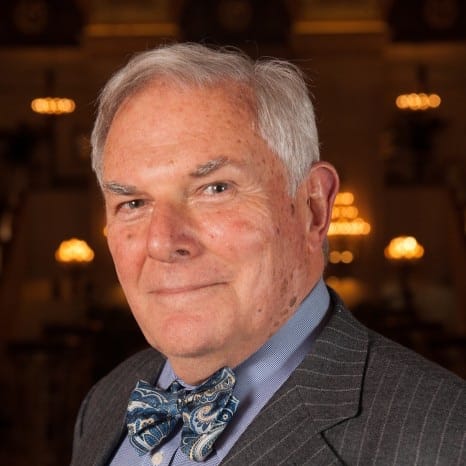 Alex Garvin
AGA Public Realm Strategists, Yale University
New York, NY
Alexander Garvin has combined a career in urban planning and real estate with teaching, architecture, and public service. He is currently President and CEO of AGA Public Realm Strategists. Between 1996 and 2005 he was managing director for planning at NYC2012, the committee to bring the Summer Olympics to New York in 2012. During 2002-2003, he was Vice President for Planning, Design and Development of the Lower Manhattan Development Corporation. Over the last 46 years he has held prominent positions in five New York City administrations, including Deputy Commissioner of Housing and City Planning Commissioner.
Garvin is Adjunct Professor of Urban Planning and Management at Yale University, where he has taught a wide range of subjects including "Introduction to the Study of the City," which for more than 45 years has remained one of the most popular courses in Yale College. In addition, he teaches two courses in the School of Architecture, including a seminar on "Intermediate Planning & Development."
Garvin is president of the Forum for Urban Design and a member of the National Advisory Council of the Trust for Public Land. Between 1996 and 2004, he was a fellow of the Urban Land Institute for whom he has organized and taught workshops on basic real estate development, the residential development process, and the role of design in real estate. He is a past member of the Board of Directors of the Skyscraper Museum, the Ed Bacon Foundation, and the Society of American City and Regional Planning History.
Garvin is the author of the book, The American City: What Works, What Doesn't, published by McGraw-Hill and winner of the 1996 American Institute of Architects book award in urbanism. (The substantially revised, updated, expanded, now full color 3rd edition will be released during in early 2014). Garvin is the author of Parks, Recreation, and Open Space: A 21st Century Agenda, published in 2001 by the American Planning Association and one of the principal authors of Urban Parks and Open Space, published in 1997 jointly by the Trust for Public Land and the Urban Land Institute and Public Parks: The Key to Livable Communities, published by W. W. Norton in 2010. W.W. Norton has just released, The Planning Game: Lessons from Great Cities.
Garvin earned his B.A., M.Arch, and M.U.S. from Yale University.