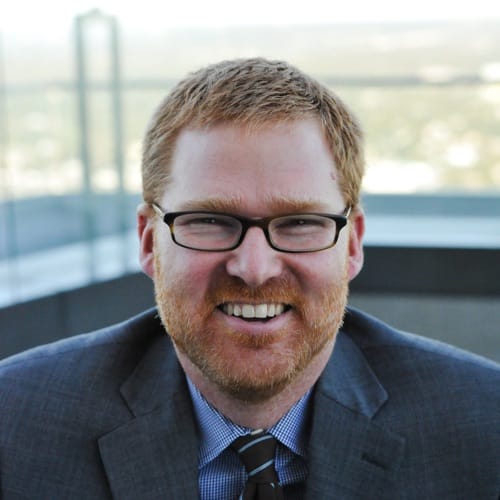 Adam Thies
Director, Department of Metropolitan Development, Indianapolis & Marion County
Indianapolis, IN
Adam D. Thies, AICP is the Director of the Department of Metropolitan Development for the City of Indianapolis, Indiana. In this role, Thies oversees and administers the Divisions of Planning and Zoning, Community Economic Development, Historic Preservation and the Metropolitan Planning Organization. Additionally, Thies serves as a strategic planning advisor to the Mayor of Indianapolis on long term redevelopment and economic development initiatives.
Prior to this appointment, Thies served as the President and Owner of EDEN Collaborative. Founded in 2004, EDEN led and managed many of Indiana's premiere planning and design projects including planning for the Super Bowl 2012 Legacy Neighborhood Project, the redesign of Indianapolis' Monument Circle and the creation of plan for Midtown Indianapolis. Additionally, EDEN has been the lead consultant for the redevelopment of Fort Benjamin Harrison in Lawrence, Indiana, the Downtown Revitalization of Angola, Indiana, the City of Carmel, Indiana's Urban Design Initiative, and Indy Go's downtown transit center.
In his career as a city planner and strategist, Thies has been the manager and/or lead consultant for over $7 million dollars in planning consulting projects, guiding tens of millions of dollars in private and public sector infrastructure and new private real estate development. Prior to founding EDEN in May 2004, Thies served as a full-time Faculty Member in the College of Architecture and Planning at Ball State University. Additionally, he served as Assistant Director for the Ball State University College of Architecture and Planning's Indianapolis Center, where he was involved in the creation of Indianapolis' Regional Center Plan and Urban Design Guidelines. (2010 American Planning Association (APA) Project of the Year.) From 2000-2003, Thies served as a Project Manager in the Chicago office of Skidmore, Owings & Merrill LLP (SOM).
In 2009, Thies was named one of "40 under 40" by the Indianapolis Business Journal and in 2009-2010 completed the Stanley K. Lacy Executive Leadership Series. In 2007, he was named the Graduate of the Last Decade by Ball State University. Thies served on the American Planning Association (APA) National Board of Directors from 2000-2001, and was named the National Young Leader of the Year in 2000 by the APA.