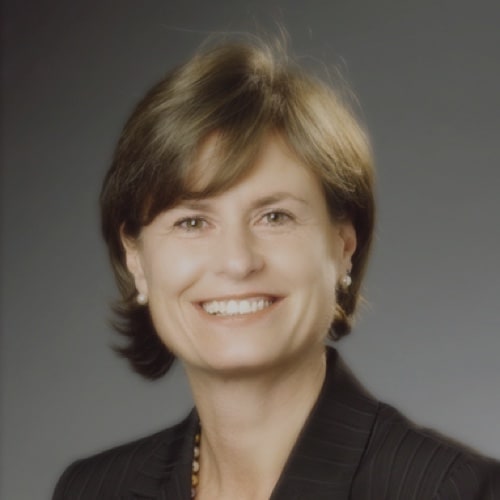 Teri Frankiewicz
Vice President of Community Development, Crown Community Development
Naperville, IL
Teri Frankiewicz has worked in the real estate development field for over 30 years with primary professional experience in developing large-scaled master plan communities. She specializes in land acquisition and entitlement, as well as overall project development, asset management and equity investment. She possesses additional skills in homebuilding, club and golf course management, strategic planning and civic engagement.
Teri has worked the last 23 years as a Vice President for Crown Community Development and has traveled extensively, analyzing and facilitating property acquisitions and development in the Chicago, Florida, Arizona, Texas, Washington and Tennessee markets. Some of the recent communities which she has been engaged with include the 2,000-acre Seven Oaks community in the Tampa Bay Area, 2,000-acre Black Diamond community in Seattle, the 80-acre Singleton Property in Nashville and several properties in the Austin and San Antonio MSAs. Teri recently concluded the master planning and entitlement efforts for a 6,800-acre long-term agricultural Crown family partnership in the Tucson Arizona area and manages a 3,000-acre agricultural asset in Santa Barbara, California. She continues to look for investment and development opportunities for the Crown Family throughout the U.S.
She is a Past-District Council Chair for the Urban Land Institute in Chicago and a Past Chair of the national Community Development Council Silver. Teri also serves as an Urban Land Institute Trustee and sits on The Advisory Board for the Daniel Rose Center for Public Leadership. Teri was recently appointed a Trustee for the Chicago Public Broadcasting Station in Chicago, WTTW/WFMT.
Teri received both her B.A. in Economics and Communications and her M.B.A. (Darden) from the University of Virginia, and recently realized a life-long dream of acquiring a small hobby farm in Wisconsin.