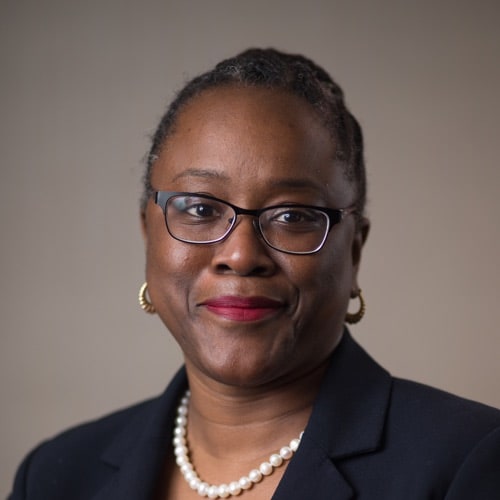 Sylnovia Holt-Rabb
Assistant Director - Economic Development Department, City of Austin, TX
Austin, TX
Sylnovia Holt-Rabb is a graduate of Florida A&M University with an MBA and Bachelor of Accounting. She has 22 years of experience in accounting and financial management within non-profit and local government. Sylnovia began her career in 2000 with the City of Austin in Neighborhood Housing and Community Development and in 2009 assumed the position of Financial Manager within the Economic Development Department (EDD).
In June 2014, she was promoted to Assistant Director of the Economic Development Department. EDD's mission is to develop and lead innovative programs that increase the prosperity of Austinites, businesses, and diverse neighborhoods through Redevelopment, Cultural Arts, Global Business Expansion, Music and Small Business Divisions. Sylnovia oversees Support Service, Cultural Arts and the Small Business Division. Under her direction, the Cultural Arts Division (CAD) was awarded grants totaling $656,500 from ArtPlace America for the creative redevelopment of a 24-acre former industrial site in partnership with Fuse Box, Inc., and implemented a citywide Cultural Asset Mapping initiative. CAD also created an Artist-in-Residence program, which embeds an artist within a city department to look at civic projects through a creative lens, plus CAD launched the Culture Alive Funding Initiative to achieve greater cultural equity for ALAANA (African American, Latino, Asian, and Native American) cultural groups.
The Small Business Program has also achieved significant accomplishments, including the development of the FASTForward Entrepreneur Training Program, a public-private partnership with the IC2 Institute of The University of Texas at Austin for minority-owned businesses. The Small Business Program also entered into an agreement with Austin Community College for a Fashion Incubator to advance the local fashion industry, and partnered with the Small Business Festival and Global Business Division to host the first livestream pitch event in the U.S. to connect 14 small businesses to Alibaba.