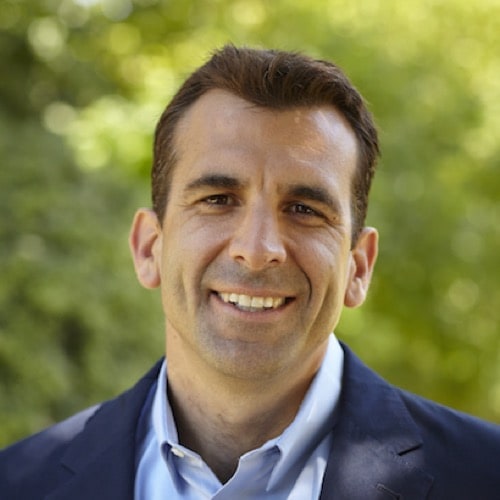 Sam Liccardo
Mayor, City of San José, CA
San José, CA
Mayor Sam Liccardo took office in January 2015; San José has surged ever since. In his brief tenure, Sam has:
forged a historic pension reform agreement with 11 unions that will save taxpayers $3 billion over the next three decades;
launched "San José Works," an initiative that will provide jobs to over 1,000 teenagers living in gang-impacted neighborhoods this year;
crafted innovative programs to reduce homelessness, from rehabilitating decaying motels to incentivizing landlords to house homeless veterans;
created after-school programs for hundreds of low-income children, boosted library services in every neighborhood, and expanded youth learning opportunities for coding and STEM skills;
ushered a major expansion of tech employers into San José, from corporate titans like Apple and Google to fast-growing innovators such as Silver Spring Networks, Splunk and SuperMicro;
launched San Jose's "Smart City Vision," forging partnerships with the tech community to leverage technology and data to improve safety and services, with the ambition of making San José the most innovative city in America.
In Sam's prior public service, he prosecuted a range of felony cases as a federal and local criminal prosecutor, from sexual assault and child exploitation to international narcotrafficking. In 2006, voters elected Sam to the first of his two terms on the City Council, where he led efforts to revitalize its downtown, preserve San José's hillsides and open space, boost funding for affordable housing and open a world-class soccer stadium for the San José Earthquakes.
Additionally, Sam serves on a number of boards of directors, including the Metropolitan Transportation Commission, the Valley Transit Authority Board, the Bay Area Water Supply and Conservation Agency. He also holds senior fellowships for the American Leadership Forum and the Aspen Institute, and is a member of the U.S. Conference of Mayors.
Sam graduated from San José's Bellarmine College Prep and Georgetown University, prior to receiving a law degree from Harvard Law School and a master's degree from Harvard's John F. Kennedy School of Government.