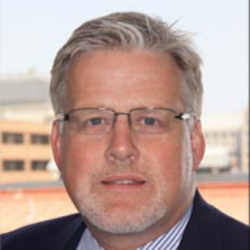 Richard Reinhard
Former Deputy Executive Director, Downtown DC Business Improvement District
Washington, DC
Richard T. Reinhard was Deputy Executive Director, Planning and Development, for the Downtown DC Business Improvement District, a non-profit organization that works to create a remarkable urban experience in the heart of our nation's capital. The Downtown BID is funded through a special district, within which property owners tax themselves and govern how the money is spent to improve the BID area.
Reinhard has spent more than two decades on the improvement of cities. Most recently, he directed the Infrastructure Initiative at the Urban Land Institute. He has managed urban revitalization organizations in Richmond, Buffalo, Atlanta, and Londonderry, Northern Ireland. Reinhard served as chief of staff to the Mayor of Buffalo and chief operating officer of a Toronto-based real estate development corporation. He began his career as a newspaper reporter in his hometown of Syracuse.
As an adjunct faculty member, Reinhard has taught planning and policy at the University at Buffalo, Emory University, Georgia State University, the University of Ulster and, most recently, Virginia Tech's National Capital Campus.
He has a bachelor's degree from the College of William and Mary and a master's degree from Rice University. He was a Loeb Fellow in Advanced Environmental Studies at the Harvard University Graduate School of Design.