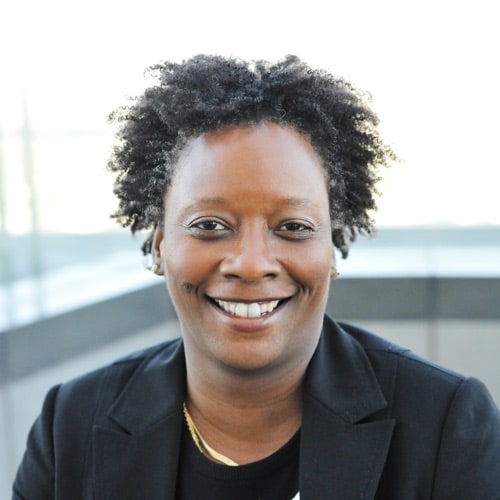 Karen Abrams
Former Community and Diversity Affairs Manager, Urban Redevelopment Authority of Pittsburgh
Program Officer, Equitable Development, The Heinz Endowments
Pittsburgh, PA
Karen Abrams joined The Heinz Endowments in 2017 as the program officer for equitable development, with a focus of infusing equity into the foundation's redevelopment funding initiatives in the Pittsburgh region. Her work involves helping the Endowments develop and implement a range of grantmaking that supports sustainable investments in neighborhood-level projects as well as city and region-wide initiatives.
Before coming to the Endowments, Karen was the community and diversity affairs manager at the Urban Redevelopment Authority of Pittsburgh. Her responsibilities included ensuring that disaffected residents of Pittsburgh's historically African American neighborhoods were engaged in real estate and economic development activities affecting their lives. Her work contributed to investments ranging from thousands of dollars for small-scale vacant lot improvements to a $30 million U.S. Department of Housing and Urban Development Choice Neighborhood Implementation Grant.
Also while at the URA, Karen established initiatives to increase equity and inclusion in Pittsburgh's land use and planning practices. These included Urban Matters, an arts and design civic engagement program for youth in low-income communities, and the Community Toolkit Project, which connects recent minority graduates in architecture and planning with African American communities experiencing land use challenges. She also started the African-American Neighborhoods of Choice research group to attract and retain newly arriving African American residents in Pittsburgh and the URA's Equity Working Group to ensure economic justice and inclusion principles are incorporated into the agency's policies and practices.
A Harlem native, Karen earned a bachelor's degree in African and African American Studies from the University of Virginia and a Master of Science degree in sustainable systems from Slippery Rock University of Pennsylvania. She also was awarded a Loeb Fellowship at the Harvard Graduate School of Design.